Traumatic brain injuries (TBIs) hospitalize and kill thousands of people annually in the United States, with children, teenagers and senior citizens being the most vulnerable. The simple truth is young children play hard, teenagers enjoy physical sports, and seniors can have problems with balance during daily living.
Throughout our country, medical professionals, sports program directors, and now even parents are beginning to recognize the potential for traumatic brain injury and how easily it can be misdiagnosed or overlooked. Created by a an external blow to the head, a TBI can range from mild to severe—and until recently, doctors, team physicians and coaches simply relied on symptoms to determine the severity of an injury as well as the need for a trip to the hospital.
So how often are head injuries classified as TBIs? Alarmingly, the Center for Disease Control, reports that an estimated 1.7 million people sustain a TBI annually with 52,000 of these actually dying from their injuries. Additionally, more than 75 percent of these sufferers traveled to a hospital emergency room for diagnosis and care.
Luckily, researchers are developing new technology and refining existing methodologies to help more rapidly diagnose both the condition and its severity—no longer relying on expensive, hospital-based technology such as a CT or MRI scans to assess actual damage to the brain. Now, under research at the University of Virginia and through a project at West Virginia University, scientists have developed a compact, transportable brain-scanning device known as the AM-PET helmet.
Unlike another technology I posted on a year ago that relies on detecting protein markers to signal a brain injury, this donut-shaped device is actually a smaller version of the hospital positron emission tomography (PET) scanner and is no bigger than a motorcycle helmet. Still, it produces detailed images that could be used to immediately determine damage to specific areas of the brain. Additionally, it does not require the patient to visit a medical facility or to remain still while seated or prone as with conventional PET scanning—making it perfect for sports applications or use with patients who might not be able to sit still or follow directions.
Traumatic brain injury is a growing concern for those who participate in sports, active lifestyles or must deal with agility issues on a daily basis. Remember that detecting such trauma as quickly as possible is key to averting severe and lasting damage. As technology and our scientist's insights into diagnosis methods improve, there will also be the ability to better treat such injuries—ultimately leading to a better quality of life for you and your family.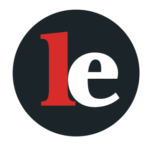 The Legal Examiner and our Affiliate Network strive to be the place you look to for news, context, and more, wherever your life intersects with the law.