This year has gotten off to a rocky start for Johnson & Johnson with juries levying hefty verdicts against the company in talcum powder cases. In recent years, thousands of women have come forward claiming that use of Johnson & Johnson's talcum powder, found in the company's Baby Powder and Shower-to-Shower products, has led them to develop ovarian cancer.
In February, a jury awarded $72 million to the family of Jacqueline Fox, an Alabama woman, who passed away from ovarian cancer that the family claimed was caused Johnson & Johnson's talcum powder. The verdict in Fox's case included $10 million in compensatory damages and $62 million in punitive damages. In May, another jury awarded $55 million to Gloria Ristesund, a South Dakota woman, who used Johnson & Johnson's talcum powder for feminine hygiene and was later diagnosed with ovarian cancer. Ristesund was forced to undergo a hysterectomy. The jury awarded Ristesund $5 million in compensatory damages and $50 million in punitive damages after finding Johnson & Johnson liable for her injuries. The lawsuits claim that Johnson & Johnson ignored evidence linking its Baby Powder and Shower-to-Shower talc based powders to ovarian cancer. Johnson & Johnson plans to appeal both verdicts.
Talcum powder comes from a mineral known as talc. According to the FDA, talc is a naturally occurring mineral that is comprised of magnesium, silicon, oxygen, and hydrogen. Talc is used in many cosmetics, including baby powder and facial powders. Food-grade talc can be found in foods such as chewing gum as an anti-caking agent and is also used in the manufacture of tablets. Manufacturers choose to use talc because of its ability to absorb moisture, minimize friction, prevent caking, and improve the feel of a product.
In its natural state, talc can sometimes contain asbestos. As the FDA explains, asbestos is a naturally occurring mineral that is a known carcinogen and is known to cause cancers in and around the lungs when inhaled. When discussing whether talcum powder can cause cancer, the American Cancer Society ("ACS") stresses the importance of distinguishing between talc that contains asbestos and talc that is asbestos-free. ACS claims that it is widely understood that talc that contains asbestos is known to cause cancer if it is inhaled. ACS claims that this type of talc is not used in modern consumer products. The lasting health effects of asbestos-free talc, the type of talc still commonly used in consumer products, remains less clear.
The uncertainty regarding the health effects of asbestos-free talc is due to conflicting scientific research regarding the link between asbestos-free talc and cancer. As the ACS describes, researchers use two main types of studies to determine whether a substance or exposure to a substance may cause cancer. The first, are lab studies which are performed on animals to determine whether exposure to a substance causes tumors. The second are human studies where researchers analyze cancer rates in different groups of people. With respect to the studies performed on asbestos-free talc, both lab studies and studies in people have returned conflicting results. Some lab studies have shown that use of asbestos-free talc can cause tumors but others lab studies have not. Additionally, human studies analyzing the potential link between asbestos-free talc and cancer, specifically a link between lung and ovarian cancer, have also returned conflicting results.
Yet, with respect to ovarian cancer, the concern about a link between talcum powder and ovarian cancer is not new. As early as 1971 scientists in Wales uncovered talc particles embedded in ovarian and cervical tumors. Similarly, in 1982 Dr. Daniel Cramer observed that women who reported using talc in their genital area for personal hygiene showed a 92 % increased risk of developing ovarian cancer. Likewise, a study in 2013 analyzing nearly 20,000 women found that those who used talcum powder in their genital area were 20-30% more likely to have ovarian cancer than those who did not. In contrast, a 2014 study published by the Journal of National Cancer Institute analyzed data from 60,000 women and found no connection between talcum powder use and ovarian cancer. The ACS claims that if there is an increased risk between using asbestos-free talc and cancer, the overall increased risk is likely to be small. However, research in this area continues. Nonetheless, due to this history of conflicting results from studies, since 1999 the ACS has encouraged women to use cornstarch powders instead of talcum powders in their genital area.
Under the Federal Food, Drug and Cosmetic Act, cosmetic products and ingredients do not have to undergo FDA testing or approval prior to being released on the market. This includes cosmetic products such as those containing talc. Instead, it is the cosmetic companies that are charged with the responsibility for the safety and labeling of their products. This leaves consumers vulnerable to potentially dangerous products.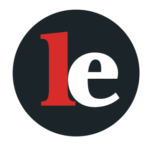 The Legal Examiner and our Affiliate Network strive to be the place you look to for news, context, and more, wherever your life intersects with the law.