Two plaintiffs' attorneys at Houston-based Reich & Binstock have been appointed to leadership roles in antitrust litigation against Blue Cross Blue Shield transferred from numerous states and consolidated before the U.S. District Court for the Northern District of Alabama.
Debra Brewer Hayes, of counsel to Reich & Binstock, on April 23 became one of four attorneys court-appointed to serve on the Multi-District Litigation Plaintiff's Steering Committee or PSC.
The panel then promptly convened to appoint attorneys to various committees. Dennis Reich, one of Reich & Binstock's founding partners, was appointed chairman of the Damages Committee "based on his extensive experience with experts," according to court documents.
Hayes and her PSC colleagues have intense and time-consuming duties, essentially overseeing the entire litigation process and guiding the plaintiffs' side of the litigation. Their role frees the time of all of the other plaintiffs' attorneys, and it streamlines the number of attorneys with which the court must deal. It is an appointment that inherently recognizes an attorney's skill, expertise and experience.
Dozens of antitrust lawsuits nationwide, including one out of Texas, have been filed against Blue Cross Blue Shield Association and its member plans. Out-of-network Blue Cross Blue Shield health care providers have requested numerous forms of relief, to include actual damages with interest, trebled in accordance with federal law, and an injunction preventing Blue Cross Blue Shield Association "from entering into, or from honoring or enforcing, any agreements" that foster ongoing "illegal" and "anti-competitive" practices.
The centerpiece of Blue Cross Blue Shield's anti-competitive scheme, according to the Texas complaint filed on behalf of Chiropractic Plus P.C., is the licensing pact between the health insurance giant and each of its 38 regional member health insurance plans.
The plaintiffs assert that this structure divides and allocates health insurance markets among the plans and curtails competition either from within or from outside of the network. Further impeding competition, in-network providers are not allowed to use out-of-network facilities. This scheme, plaintiffs argue, limits consumer health care choice and sets the stage for "skyrocketing premiums" as well as egregious financial injury to the plaintiffs.
Chiropractic Plus is an in-network health care provider who treats patients insured by Blue Cross Blue Shield of Texas.
Debra Brewer Hayes' resume can be found at www.reichandbinstock.com/debra-b-hayes.html, and that of Dennis Reich is posted at http://www.reichandbinstock.com/dennis-c-reich.html.
Founded in 1984, Reich & Binstock has extensive trial practice in virtually every area of civil litigation. The law firm's website is www.reichandbinstock.com, and the firm may be reached toll-free at 1-866-LAW-2400.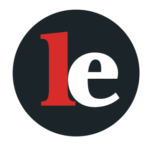 The Legal Examiner and our Affiliate Network strive to be the place you look to for news, context, and more, wherever your life intersects with the law.