A Red Flag Warning was issued by the National Weather Service (NWS) in Reno due to an increased risk of fire as temperatures were expected to reach triple digits. The warning will be in effect from Tuesday at 1 p.m. to 9 p.m. due to strong, outflow winds and thunderstorms.
Red Flag Warnings are issued to alert land management agencies of the onset, or possible onset of critical weather and fuel moisture conditions that could lead to fast moving and dramatic increases in wildfire activity. The NWS coordinates, each year, with every state to draft a State Operating Plan relating to fire weather services because they vary from state to state.
While fires are a major concern, with the increase in temperatures, heat stroke is also another important concern. To that end, below are some helpful tips to avoid heat stroke.
What is Heat Stroke?
Heat Stroke can be a life threatening illness which is characterized by the increase in body temperature. Intense heat can lead to brain dysfunction which can cause several serious health concerns including convulsions, delirium and coma. With the rise in temperatures in Nevada, it is imperative to be aware of the signs and symptoms as well how to prevent it.
Signs & Symptoms of Heat Stroke
Severe headaches
Nausea and/or vomiting
Muscle cramps and weakness
Lack of sweating
A fast pulse
And most importantly high body temperature
Infants and young children are particularly vulnerable to heat stroke. Small children should stay indoors and have limited sun exposure for long time periods. Seniors are also particularly vulnerable and should have limited sun exposure.
The following safety measures will help avoid Heat Stroke
Stay indoors as much as possible. If outdoors, stay in the shade.
A hat and/or umbrella can help protect you from the direct sun.
Sunscreen and protective clothing can greatly help avoid sun exposure.
Stay hydrated by drinking lots of extra water.
Never – for any length of time –  leave a pet or child in a parked closed in extreme heat. Temperatures rise rapidly in an enclosed vehicle.
How to deal with Heat Stroke
If someone you are with is over heated and you are concerned the following will help, but if you are very concerned, seeking medical attention is advisable.
Go to a shady area.
Cool the person down as fast and as much as possible using a sponge, water, or a cool shower if that's possible.
Monitor the body temperature while working to cool the person.
Do not give the person fluids to drink.
This is not an exhaustive list but it's a good start to being safe in the high temperature weather that will be around for the next few months.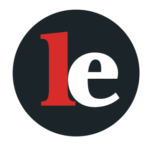 The Legal Examiner and our Affiliate Network strive to be the place you look to for news, context, and more, wherever your life intersects with the law.