Although this has been an unusually warm and January, it is only a matter of time before another round of snow and cold comes our way.  This past December's record lows, coupled with snowfall in the valleys, led to significant ice build-up and reminded us of the dangers posed by winter conditions.  Our office saw a record numbers of calls from potential clients with injuries ranging from mild sprains and strains to fractured legs, hips and backs.
In many of these cases the property owners are simply unaware of their responsibility to take measures to ensure the safety of members of the public who use their sidewalks and parking lots.  In Nevada property owners owe a duty of reasonable care to people entering their land with regard to natural conditions on the land that pose a risk.  See Restatement (Third) of Torts: Physical and Emotional Harm § 51 (2012).  Snow and ice from a storm are just this type of natural condition.  In addition, many local ordinances require property owners to keep the public sidewalks adjoining their property free of hazardous conditions.  See e.g. Reno Municipal Code § 12.20.005(b) (imposing a duty on a property owner to maintain the sidewalk abutting the property, including a duty to remove snow and ice).
It is also no longer an absolute defense in Nevada that the dangerous condition was "open and obvious".  See Foster v. Costco Wholesale Corp., 128 Nev.___, 291 P.3d 150 (2012).  Instead, "landowners bear a general duty of reasonable care to all entrants, regardless of the open and obvious nature of dangerous conditions."  Id.  The issue, therefore, becomes whether the landowner took reasonable steps (such as removing the snow, placing sand or salt on ice, providing adequate drainage to prevent ice build-up, etc.) to prevent the harm.
Property owners need to understand that the burden is on them to keep their properties, and the adjoining public sidewalks, free and clear of snow, ice, and other dangerous conditions.  Failure to do so could result in significant liability exposure if a member of the public suffers injury as a result of a slip and fall.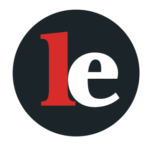 The Legal Examiner and our Affiliate Network strive to be the place you look to for news, context, and more, wherever your life intersects with the law.