A storm is starting to brew in the courts over whether the NFL intentionally withheld information from players about the health risks of the game related to concussions and other traumatic brain injuries. Since July of 2011, more than a dozen lawsuits involving 120 former players have been filed against the NFL. Anapol Schwartz's own Larry Coben, an expert in traumatic brain injury litigation, is lead attorney for a number of retired football players who have sued the NFL.
While the League is certainly no stranger to the court system, this current round of lawsuits pits fan-favorite retired players against their former employer in a way that could really damage the NFL's image and change the game of football. That's the issue that a recent New York Times article covering the lawsuits explores.
The lawsuits brought by the players and their families put the game of football itself under the microscope, with a particular focus on how the NFL has encouraged the game to be played. As Coben expressed in previous interviews, a big issue in the litigation is that players were told for decades to hit with their heads, all while the NFL concealed the harmful effects of concussions sustained when players did just that. Some of the lawsuits allege that this concealment went all the way to helmet manufacturers and whether the League really pushed those manufacturers to make the safest helmets possible.
The players, of course, would like their day in court in order to bring into the public light their current medical issues, which include dementia and other cognitive disabilities such as memory loss, impulse anger-control problems, and disorientation. According to the players, even though football is inherently risky, they weren't informed about these risks when they entered the NFL, despite the fact that the NFL knew or should have known about them.
The League, of course, is worried about the show-down that might happen if any of the lawsuits make it to a jury trial. The retired players—many of whom are well known and continue to have fan support—will garner a lot of sympathy. And even though there will be challenges to proving what actually caused their current cognitive issues, the players will effectively be putting the game of football itself on trial.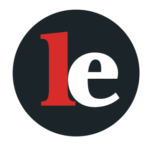 The Legal Examiner and our Affiliate Network strive to be the place you look to for news, context, and more, wherever your life intersects with the law.