Those working for popular ridesharing companies such as Uber or Lyft might be putting themselves at considerable risk by only having personal auto insurance.   Ridesharing drivers are required to carry auto insurance that conforms with state law and then the company typically provides a secondary liability insurance policy to cover damages sustained as a result of a work-related car crash.  The problem is that the secondary policy doesn't always cover drivers or those who have been injured.
In order for the secondary insurance provided by Uber or Lyft to be in effect, the driver must either have a passenger in the vehicle or be headed to a fare.  This means that the rideshare company's insurance does not provide insurance coverage when the driver is working by using the app and driving to find passengers. So insurance would not be available when the driver is not currently headed to a fare at the time he/she is involved in an accident.  The driver's personal auto insurance would need to provide insurance coverage during these times.  This is when a potential gap in insurance coverage occurs.
In Louisiana, all drivers must have liability insurance, which at a minimum includes: $15,000 of bodily injury coverage per person, $30,000 of bodily injury coverage per accident, and $25,000 of property damage coverage.   Insurance companies exclude coverage that personal insurance does not cover commercial use.  Driving for Uber or Lyft could mean that personal auto insurance would exclude any accidents when the driver is working.  The definition of "working" or "commercial use" could include the periods of time when there is not a passenger in the vehicle or the driver is working for a fare.  During this gap, if the rideshare driver were in an accident, it is possible that neither their personal insurance nor the company insurance would cover the damages.
If you are a driver for Uber or Lyft make sure to read your personal insurance policy and the one provided by the company and look for any potential gaps.  Consider your insurance options to protect yourself, your passengers, and other drivers on the road.
Sources:
https://www.lawyersfortexans.com/who-pays-when-an-uber-driver-causes-an-accident/
http://www.dmv.org/la-louisiana/car-insurance.php
http://www.insurancejournal.com/news/national/2017/04/17/448064.htm?utm_source=dlvr.it&utm_medium=twitter
https://www.geico.com/information/aboutinsurance/ridesharing/faq/#where_is_ridesharing_insurance_available
https://www.nerdwallet.com/blog/insurance/best-ridesharing-insurance/
http://www.brunobrunolaw.com/blog/2016/09/who-pays-for-your-losses-in-an-uber-accident.shtml
*Special thanks to Celeste Birdsall for her help with this article.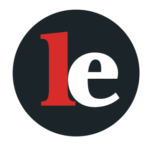 The Legal Examiner and our Affiliate Network strive to be the place you look to for news, context, and more, wherever your life intersects with the law.