It isn't uncommon in Missouri for crazy, rights-stripping bills to be enacted.  So it isn't strange that we are discussing another piece of legislature that has us trial lawyers concerned.  But the recent House Bill 339 has many people shaking our heads and those who don't know about it, need to.  Our governor vetoed HB 339 but the legislature voted to override the veto on September 11, 2013.
HB 339 could be devastating to those injured in Missouri car accidents.  The bill eliminates non-economic damages for uninsured drivers in most situations.  So has Missouri told its community that access to justice now depends on an injured person's financial status?  It sure sounds like it. Thankfully, the law does not apply to passengers injured while traveling in an uninsured vehicle. So at least if you are unknowingly riding in an uninsured car and you are hurt due to no fault of your own, you can still recover. While Missouri uninsured drivers can still recover for injures if the injuries were caused by a drunk driver, what about the rest of the injured victims?
I understand the point of the bill is to further encourage drivers to secure car insurance before driving a car on Missouri roadways.  I understand the need to do that because it helps no one when accidents are caused by uninsured drivers.  But this isn't the right way to do it.  There are many reasons for a driver to be uninsured.  What if there was an illness in the family and making the payments wasn't possible?  What if the driver can't afford insurance and never drives but had to rush someone to the hospital?  Imagine a situation where an uninsured driver is struck by someone who is texting and runs a red light.  The uninsured driver is severely injured and in a wheelchair for the rest of his life.  He did nothing wrong in the crash and he cannot recover for his injuries? What if your friend asks you to drive his car because he isn't feeling well.  Same thing – a Missouri distracted driver hits you and hurts you both.  You later learn your friend was uninsured.  You can't recover?
This is bad law.   It is already illegal to drive without insurance.  There are other ways to encourage folks to secure car insurance in Missouri.  At this point, it is unclear if the bill applies to cases filed from this point forward, those cases already filed in a court of law, and/or even accidents that have already occurred but have not been filed.
© 2013 Lindsay Rakers, Illinois car accident attorney, Missouri car accident attorney.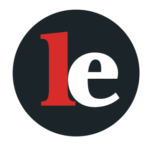 The Legal Examiner and our Affiliate Network strive to be the place you look to for news, context, and more, wherever your life intersects with the law.