Since ushering in the New Year, 14 pedestrians have died on the streets of Memphis—more than half were the victims of hit-and-run. That puts the river city on a path to well over three dozen pedestrian deaths for 2017, which would surpass the 33 walking fatalities of 2016 and the 23 pedestrians who were killed in Memphis in 2015. These escalating numbers echo a disturbing trend that's happening all across America, and there is much debate as to the reasons why without much in the way of definitive solutions. Like so many fatalities on our roads, such tragedies are preventable but require a certain level of responsibility, accountability and vigilance from all parties.
What is even more disturbing in regards to the city of Memphis, is that the data points to a potential year-to-year increase somewhere in the astronomical range of 30 to 35 percent—far outstripping the national increase rate of about 10 percent as stated by the Governors Highway Safety Association (GHSA). Of course, it has only been in the last year or two that such increases have even reached double-digits, marking the highest single increase for any given year since the Fatality Analysis Reporting System (FARS) began collecting pedestrian data in 1975. The GHSA actually just released their preliminary numbers for 2016 at the end of March, and they're not good. Nationwide, pedestrian deaths are up 22 percent for the past two years and the study goes on to say that 2016 could set another record—being the first year in more than two decades with 6,000 or more pedestrian deaths.
So what are the reasons for this sudden and substantial jump in the number of foot-bound fatalities? According to Kara Macek, Senior Director of Communications and Programs for GHSA, potential issues could include more drivers on the road due to low gas prices and technology distractions for both drivers and walkers. Yet, a story by local-CBS affiliate in Baltimore—a city that's also experiencing a high number of pedestrian fatalities—points to another potential cause with comments from a member of the Baltimore County Police Department. "Walk that extra 150 feet to the crosswalks. Use the crosswalk signals… let it cycle the lights," says officer Cynthia Spriggs, emphasizing that if pedestrians cross safely, they'll be safe. Others are not as quick to cite unsafe behavior by walkers, but more attribute this spike to the rise in "walkable" communities. In 2014, Washington, D.C.-based Smart Growth America released a study that evaluated the level of risk for pedestrians across 100 metro areas in the U.S. and found that the dangers were substantially higher in older, urban areas. Thus, many new developments are adopting a "Complete Streets" policy—one that mandates streets should be planned, designed, operated and maintained with an emphasis on safety and accessibility for all. In Memphis, currently ranked as the ninth most unsafe city for pedestrians by Smart Growth America, such street redesign can be seen along Riverside Drive, where the city is working to incorporate protected bike lanes, slow down traffic and provide better pedestrian access to the Memphis Riverfront. Hopefully this approach is not only successful, but also serves as a testament to what a city can accomplish when it makes pedestrian safety a priority.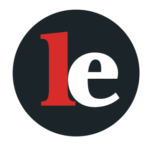 The Legal Examiner and our Affiliate Network strive to be the place you look to for news, context, and more, wherever your life intersects with the law.