For many families, summertime means roller coasters, funnel cakes and carnival games – all of which come together to be enjoyed at amusement parks or state fairs. Summertime fun can lead to injuries for children if there is not proper supervision and oversight of the amusement park or carnival rides. In 2013, researchers from Nationwide Children's Hospital, in Columbus Ohio, published a study including information on children who were seen in emergency rooms due to amusement ride injuries. The researchers used data on 92,885 children under the age of 18 who were treated for amusement park type of injuries, from 1990 to 2010. More than 70% of the problems occurred during the summer months, when amusement parks are open and state fairs are being held. On average, there were 4,423 amusement park or carnival ride injuries each year and 20 injuries daily from May through September. Many of the injuries noted were due to rides being loaded and unloaded over a hard surface, where children were falling on the hard floor and sustaining head injuries. The authors of the study concluded that more regulations need to be in place to make these rides safer for children.
The Consumer Product Safety Commission has oversight over all mobile rides, such as those at a local carnival or state fair. However, fixed-site rides, such as those at amusement parks, are regulated on a state or local government level. The authors of the 2013 study believe that a coordinated national system would help prevent amusement-ride related injuries through better injury surveillance and more consistent enforcement of standards. Since 2013, little has been done to better regulate amusement park rides, although the risks associated with the rides are known by the amusement park owners and ride operators.
Until such a system is put in place, parents can help to keep children safe at amusement parks, state fairs and carnivals by following all posted ride restrictions, always using provided safety equipment and avoiding mobile rides that are over a hard, unpadded surface or that do not have child restraints. Parents should not be shy to vocalize to the owners of the amusement park and ride operators that an amusement park ride is unsafe or being run in an unsafe manner. Until the state and local governments provide better oversight and enforcement of safety regulations for amusement park rides, the companies and individuals who are operating the amusement park rides need to do their part to ensure safety regulations are being enforced by their agents and employees and that amusement park rides are being properly supervised by qualified individuals.
If a child is injured at an amusement park or state fair, the owner or operator of the ride may be responsible. For mobile rides, safe installation of the ride is key. If an improper part is used to install the ride or if all safety features are not properly assembled, it can put a child at a greater risk of injury. For fixed rides, proper maintenance and safety checks of the rides are important.  Making safety of children the number one priority for amusement park and state fair owners and operators will help ensure that summertime fun stays fun, without involving a trip to the emergency room.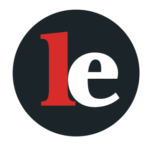 The Legal Examiner and our Affiliate Network strive to be the place you look to for news, context, and more, wherever your life intersects with the law.