Falls are the second leading cause of accidental death, nationally, and a major cause of debilitating injuries.
The term "premises liability" refers to any type of accident that occurs due to the negligent maintenance, unsafe or dangerous conditions upon property that is owned by someone other than the victim.
The Americans with Disabilities Act (ADA)
The ADA, signed into law in July 1990, is wide-ranging legislation intended to make American Society more accessible to people with disabilities during the design, construction and alteration of buildings.
To ensure that future environments are accessible to people with disabilities, the ADA requires that all new construction, facility alterations and existing buildings meet specific architectural design standards. A host of enforcement actions ensure that architects, owners and others involved in the design and construction process meet ADA obligations.
ADA: Public Accommodation
Private businesses that provide goods or services to the public are referred to as public accommodations under the American with Disabilities Act. The ADA establishes requirements for 12 categories of public accommodations which include – stores and shops, restaurants and bars, service establishments, theatres, hotels, recreation facilities, private museums, schools and others. Nearly all types of private businesses, regardless of size, that serve the public are include in the categories.
Existing Facilities – Removing Barriers
Many business facilities were not built with features that accommodate people with disabilities, including those in wheelchairs. The ADA recognizes that that this lack of accessibility makes daily activities difficult if not impossible.
To improve access, the ADA established requirements for removing barriers in existing facilities. In existing facilities, the requirement to provide access is less involved than with new construction, where accessibility can be incorporated into the initial design.
Businesses that serve the public must remove physical barriers when "readily achievable," which means easily accomplishable without much expense or difficulty.
In evaluating what barriers need to be removed, a business should look to the ADA Standards for Accessible Design as a guide. These standards are part of the ADA Title III regulations.
New Construction, Alterations and Additions
Newly constructed facilities must be readily accessible to individuals with disabilities, which means, that new buildings must be built in strict compliance with ADA Standards for Accessible Design. New construction requirements apply to facilities occupied after January 25, 1993.
Additions
Additions to existing buildings are subject to alteration requirements, including the path of travel, if applicable. If the addition does not have accessible entrance, the path of travel obligation may require accessible route to the addition through the existing building.
Floors & Surfaces
People who have difficulty walking or maintaining balance (those that use crutches, canes etc) are particularly sensitive to slipping and tripping hazards. Ground and floor surfaces along accessible routes and in accessible rooms and spaces including floors, stairs, ramps and walks, shall be stable, firm slip-resistant and comply with ADA regulations.
OSHA requires workplace floors and ramps maintain slip resistant – Slip resistance is measured in terms of static coefficient of friction (SCOF).
This is not an exhaustive list, read more about ADA Regulations for Businesses.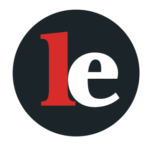 The Legal Examiner and our Affiliate Network strive to be the place you look to for news, context, and more, wherever your life intersects with the law.