The tragic death of Illinois State Trooper Kyle Deatherage reminds us all that our local police officers put their lives on the line daily. His family has recently released a statement. When people think of police officer safety, most worry about the dangers officers face as they deal with armed and dangerous criminals. But the dangers of being shot or otherwise wounded by criminals are certainly not the only dangers our officers face. Police officers face the same dangers every other motorist faces while driving. Dangerous roadway conditions such as defective roads, missing roadway signs, malfunctioning traffic signals, missing guardrails, and missing stop signs can cause car accidents involving and injuring police officers.
Distracted drivers who run stop signs and red lights, who text or use a phone while driving and swerve out of their lane, who fail to observe roadway obstructions can also cause car accidents. These dangerous distracted driving hazards are even worse when they are committed by tractor trailer drivers. Truck drivers owe a higher duty of care to other motorists because of the size and weight of the truck and trailer. A missed stop sign or traffic signal can be deadly if committed by a truck driver.
But police officers and state troopers face even more dangers than than the rest of us motorists. Troopers and police officers, when they pull someone over for speeding or otherwise violating a traffic rule, never know what they are walking up upon. The rule breaking driver can try to speed away or otherwise avoid arrest which can quickly make the situation grow very dangerous. In addition, troopers and officers, when they pull over a driver, are vulnerable on the roadway. The troopers and officers must get out of their car to approach the driver. The trooper or police officer is then standing on the roadway with no protection as these distracted drivers fly by on roadways and highways.
The specific cause of the accident involving Trooper Kyle Deatherage is still not clear. We know on Monday morning, the 32 year old Trooper stood on I-55 in Illinois during a traffic stop. We was on motorcycle duty at the time of the Litchfield Illinois car accident. For some reason, a tractor trailer struck Trooper Deatherage and killed him instantly. We don't know if the tractor trailer driver was distracted, had a medical event that caused him to not see Trooper Deatherage, or if something else occurred causing the impact. Whatever the reason for the impact with Trooper Deatherage, the tragedy raises the question of whether there is anything we can do to prevent further accidents like this.
As a spouse of a police officer, I worry about tragic roadway accidents like this every day. It makes me wonder if we shouldn't invest on wider shoulders on our highways and interstates to allow our police officers and troopers a safer place to make their traffic stops. If that isn't possible, should we revise regulations for the public to know to take the next available exit when an officer or trooper is attempting to make a traffic stop? While not on the highway or interstate, perhaps stops can be made on side streets or in business parking lots? Perhaps all of this simply isn't feasible but it is worth thinking about.
My heart goes out to Trooper Deatherage's young family. He recently asked to move to motorcycle patrol so that he could avoid the night shift and spend more time with his two young kids and his wife. To me, it is heartwarming to see the outpouring of support that his family has received. It took 30 minutes for the somber police officers to file in to the gymnasium to be seated for Kyle's funeral. His family certainly should not have to go through this. We cannot always prevent the actions of criminals and how they react to arrest. This is why we provide our troopers and officers with bullet proof vests and guns. I have to think there is more we can do to make traffic stops safer for our officers.
Lindsay Rakers, Illinois truck accident attorney, Missouri truck accident attorney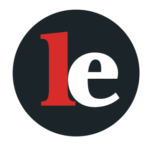 The Legal Examiner and our Affiliate Network strive to be the place you look to for news, context, and more, wherever your life intersects with the law.