"In 2012, 10,322 people were killed and approximately 345,000 were injured," according to Mothers Against Drunk Driving (MADD).
With another year coming to a close and celebrations abound, we thought it would be a good time to go over some New Year's Eve safety tips to help ensure your safety as well as others.
Out for the New Year
First and foremost: Don't Drink and Drive! Even if you've only consumed a couple drinks, avoid getting behind the wheel. Pick a designated driver before going out. While you may not feel 'buzzed' or intoxicated, you're wrong. The safest route is to have a sober driver; someone that hasn't had any alcohol.
If you are out and you are drinking don't leave your drink unattended and go back to it. You were likely taught this in your younger years and it still applies.
Be aware of your surroundings at all times. Being around a large group of people that are drinking, that you may or may not know can be scary; always be prepared and keep your cellphone nearby should you need to call someone for help. To that end, also have friends with you and don't go anywhere alone! Stay in groups when possible.
Home for the New Year
If you are staying home for the New Year, that can be a great thing but if you are having friends over to your home keep in mind that you can be held liable for their drinking depending on your state statutes.
Pay special attention to your pets on this holiday. Pets that are scared of loud noises such as music and fireworks can be scared and as such risk being hit by a car should they run out into the road. Make sure your pet has an ID and if necessary ask your veterinarian for a tranquilizer.
Sobering Statistics
Every 53 minutes on average, someone is killed in a drunk-driving crash. In fact, Nevada has one of the weakest interlock laws in the nation. MADD calls on lawmakers to require the use of ignition interlocks for all convicted drunk drivers. You can learn more about drunk driving in your state.
About one-third of the drunk-driving problem – arrests, crashes, deaths, and injuries – comes from repeat offenders.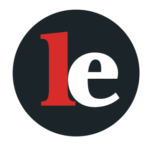 The Legal Examiner and our Affiliate Network strive to be the place you look to for news, context, and more, wherever your life intersects with the law.