The first day of winter is officially on December 21st. With October almost over and the cold weather slowly creeping up on us, now is a good time to start thinking about winterizing your home and vehicle.
Preparing your home for winter
Homes built after 1975 are well-insulated and should have decent windows. But, regardless of the age of your home, you should consider having an expert do an inspection to evaluate the energy efficiency of your home. Check with your utility company first as many provide this service to their customers free of charge.
Underground sprinklers should be blown out. Most landscaping companies will do this for a nominal fee. If you don't, you risk having to spend the summer months replacing the pipes. The landscaper should be able to offer advice, as to the best time of year to have this done. Also, remove all water hoses from the spigot before the freezing temperatures arrive. The water trapped in the hoses can freeze, which can expand back into the spigot and split it. Come spring time, you may be faced with a water leak both inside and outside the home.
Have your furnace inspected prior to the start of winter season. The last thing you want is to replace the furnace in the dead of winter. Also have the chimney inspected too. A smoke detector should also be installed and tested monthly. Batteries should be replaced twice a year.
If your home has central air conditioning, it's important to protect the unit against cold weather; which will also protect the unit from rusting. One such way is to find the circuit to the unit and turn it off. This will help to prevent the unit from turning on during a warm winter day, keeping water out of the unit that could potentially freeze. Install foam pipe covers around the exposed exterior pipes to protect them against freezing temps. Also cover the unit with a waterproof plastic or vinyl cover.
An estimated 200 people die each year from accidental non-related carbon monoxide (CO) poisoning associated with consumer products, such as improperly used or incorrectly vented fuel-burning appliances such as fireplaces and furnaces. Installing a CO detector is a good precautionary safety measure. Like the smoke detector, the CO detector should be tested monthly and the batteries changed twice a year. The U.S. Fire Administration Web site has more information on winter storm safety.
Preparing your vehicle for winter
This is a good time of year to have a mechanic look over your vehicle and give it a tune-up if necessary. The antifreeze level in the vehicle's cooling system should also be checked.
Check the manual for your vehicle to see if lighter-grade oil is recommended for winter driving.
If the battery on the vehicle is five years or more, you might want to replace it or at the very least have it tested. A low batter can freeze solid, rendering it useless while a fully charged battery won't freeze.
Check the tire tread, worn tires should be replaced. Snow tires (also known as winter tires) have tread patterns specifically designed to dig down and bite into snow and ice.
Lastly, Consumer Reports has an article titled, "Roadside emergency kit: What to carry with you," which includes tips for items needed for winter travel.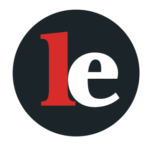 The Legal Examiner and our Affiliate Network strive to be the place you look to for news, context, and more, wherever your life intersects with the law.