Children . . . our most precious resource." We all agree with this statement, don't we? Then why do we, myself included, allow our children to ride to and from school every day on school busses, the majority of which do not have seatbelts?
In this day of motor vehicle technology and safety, I cannot understand how engineers cannot install seatbelts in school busses that can adequately protect child-passengers. In my automobile injury law practice, I have seen a number of cases involving school bus accidents. Because of their size and design, school buses are susceptible to rollover crashes. In most rollover crashes, death or serious injury occurs because unrestrained passengers get ejected from the bus or suffer blunt-force trauma from striking the interior of the bus during the crash. Think about some of the safety features our personal cars, trucks and SUVs have today such as front, side and window curtain airbags, anti-lock brakes, stability traction control and anti-rollover stabilization, to name a few. Even our seatbelts have advanced over the years. Still, an automobile safety engineer has not figured out a way to install seatbelts in all school busses? I don't get it.
Apparently, opponents of seatbelts argue that school busses are safe they way they are designed now (which is fairly unchanged since the late 1970s). They claim that the design principle of "compartmentalization," i.e., the high-backed, closely positioned seats in school busses provide the best safety option for children in crashes. Advocates of seatbelts seem to suggest, however, that most school busses don't have seatbelts because of economic issues and school districts' reluctance to enforce the use of the same by students. I ask: "shouldn't safety come first?"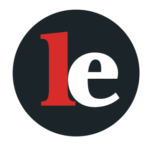 The Legal Examiner and our Affiliate Network strive to be the place you look to for news, context, and more, wherever your life intersects with the law.