Recently, SCOTUS heard oral arguments in a case regarding a 2009 California slaughterhouse law. The state law, opposed by the meat industry, requires immediate euthanasia of 'downer' animals, and bars their slaughter or sale so that they do not enter the food supply.
Downer animals are unable to stand on their own due to illness or injury. Such illnesses include mad cow disease, the fear of which was a main catalyst for the laws concerning the handling of downer cattle. Downers, conservatively estimated at hundreds of thousands per year, are abused and neglected in food industry facilities and often forced to the kill floor, clearly evidenced by undercover videos taken in slaughterhouses.
Amid the fear from mad cow disease in 2003, the USDA took tepid measures to regulate downers. The federal law requires that downers be moved away from the rest of the ready-for-slaughter animals and be inspected by registered agents. If the inspector finds no evidence of disease, the animal is reentered into the food supply process. Obviously, these regulations leave room for some downers that should be euthanized to instead make it to the kill floor and into the food supply.
The California law's addressing of downer animals varies from federal law by requiring their immediate euthanasia and ban from sale, to help ensure that downers are dealt with as soon as they are identified and to prevent any diseased downers from entering the food supply. This law avoids the delay that undoubtedly ensues when a suspect animal must be examined before any action may be taken. As time is money in the factory setting and attention to an individual animal costs dearly, the desire to avoid this inspection and any delay is often the reason for factory workers' ignoring of downers and forcing them to the slaughterhouse floor.
Considering the justices' comments and questions during oral argument, it seems all but certain that they will agree with the National Meat Association and overturn state law. While this seems the correct legal decision given the precedence of federal law, it is not the best decision for public welfare. Without the ability to impose stronger laws for more 'humane' treatment of animals, states will have no way of protecting their citizens from the consequences of lax and dangerous conduct in factories. Also, the NMA's position against the immediate slaughter of downers is curious. What aims could the association have if not to 'salvage' as much downer meat as possible? A real consequence of this decision is the potential for more recalled animal products. Hopefully, the public will realize the potential for harm from lax rules about downers and will lobby for stricter regulations in federal law.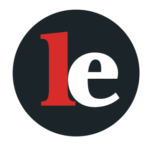 The Legal Examiner and our Affiliate Network strive to be the place you look to for news, context, and more, wherever your life intersects with the law.