Septic shock is a deadly, life threatening complication affecting many hospital intensive care patients that can bring about a life-threatening drop in blood pressure and cause respiratory or heart failure, stroke, organ failure and even death. Once septic shock occurs, the death rate can be as high as 50 percent—thus quick medical response and diagnosis is critical to curtailing sepsis before it starts to rapidly progress throughout a patient's body.
One researcher believes he has found a simple and inexpensive treatment that could stop sepsis. Dr. Paul Marik, a critical care physician and professor at Eastern Virginia Medical School, has claimed that his use of an I.V. cocktail of corticosteroids, vitamin C and vitamin B1—otherwise known as thiamine—effectively reduced the sepsis death rate from 40 percent to one in the single digits while he was working at Sentara Norfolk General Hospital.
Dr. Marik initially stumbled on the life-saving concoction somewhat by accident, but since the first treatment he has administered it to over 150 patients experiencing various stages of sepsis—only one of whom has died from the condition.
While it all begins with a bacterial, fungal or viral infection, sepsis is a subsequent phase that can occur when chemicals in a person's body that normally fight infection are released into one's bloodstream, bringing about a cataclysmic inflammatory response that can be dangerous to the very old, the very young, and the very sick, potentially resulting in death. Septic shock is actually one of the most common cause of death in intensive care units in the United States—a topic I discuss in more detail in this blog post.
One surgery professor at Emory University School of Medicine believes a development such as Dr. Marik's could make a major impact on patient care, but advocates caution and testing. "If [we] can validate it, then this will be an unbelievably big deal," says Dr. Craig Coopersmith, a top sepsis researcher. Dr. Coopersmith knows there have been promising treatments before that have failed to hold up under scrutiny.
Ultimately, patient outcomes depend on how quickly treatment is started during the initial stages of sepsis. Early, aggressive treatments boost chances of survival, according to health information provided by The Mayo Clinic—suggesting that such treatments could, at the very least, help if not actually heal some of the 1.5 million Americans that contract sepsis each year. As many as 15 to 30 percent of those patients will die. With this many lives potentially at stake, doctors are willing to look for cures in unconventional places, especially when attempting to treat a condition that is both common and complex. Dr. Marik adds that this could also be one of those rare cases where the solution could be simple and accessible to most everyone—a basic regimen that is utterly safe with no potential for harm. "Patients will come to our ICU in septic shock," he says, "They will leave three days later with no organ failure. From the hospital's perspective, this is very big."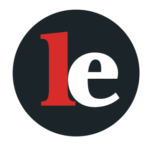 The Legal Examiner and our Affiliate Network strive to be the place you look to for news, context, and more, wherever your life intersects with the law.