PHILADELPHIA, PA–(Legal Examiner – Jun 13, 2013) – A settlement was reached on June 6 in a construction accident case that eerily resonated with the building collapse at 22nd and Market just days earlier. Both incidents involved failure to follow safety standards, disregard of Occupational Safety and Health Administration regulations, a machinery operator under the influence of drugs, and other dangerous conduct in a job properly licensed by the Philadelphia Department of Licenses and Inspections.
A 77-year-old woman now represented by Anapol Schwartz law firm narrowly escaped death as she walked along Walnut Street at 21st on October 12, 2009 when an aerial lift operating across the street toppled and crashed into an apartment building above her. An avalanche of debris, bricks and construction materials struck and ultimately buried the woman as she ran for safety. The victim suffered spinal fractures, a fractured forearm and herniated discs that has left her in unrelenting pain to this day.
Investigation of the 2009 incident by Anapol Schwartz attorney Miriam Barish and construction experts hired on the victim's behalf revealed that the lift operator had the drug oxycodone in his system far exceeding levels for the safe operation of dangerous machinery. Both the operator who worked for Masonry Preservation Group and lift rental company Interstate Aerials, Inc. failed to inspect the site for potential hazards, which resulted in the 44,000 pound lift being maneuvered on top of a utility vault cover rated for 5,000 pounds. When the cover failed under the massive overload, the crane fell across Walnut Street, which was open for vehicle and pedestrian traffic.
No reason was given for why the ponderous crane was used for the masonry and pointing job on the First Presbyterian Church that was slated to last for more than two weeks. Traditional scaffolding is more commonly used for jobs of that nature and length.
"It's pretty clear that Philadelphia citizens are on their own when it comes to construction safety in this city," Barish says. "Too many companies fail to follow well-established safety regulations, and there is very little enforcement by officials. It's almost left to personal injury law firms like ours with expertise in these areas to do the policing, but unfortunately we can only act after someone has been badly hurt."
Everyone at the Anapol Schwartz law firm extends their deepest sympathies to the families of those killed in the building collapse last week and sends prayers for the speedy recovery of those injured. The incident is profoundly tragic and personal to everyone at the firm who worked four years to bring one set of negligent operators to justice only to have the incident repeated in a more horrific fashion just days before settlement was reached. It represents a history of systemic failure we will continue to fight.
###
Anapol Schwartz is a national leader in product liability and pharmaceutical litigation, having successfully litigated thousands of cases in state and federal courts over the last 30 years. The firm has obtained hundreds of millions of dollars in successful verdicts, settlements and judgments on behalf of its clients.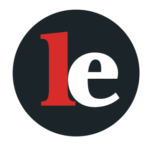 The Legal Examiner and our Affiliate Network strive to be the place you look to for news, context, and more, wherever your life intersects with the law.