Two former students of a Seventh-day Adventist boarding school in West Virginia have decided to come forward, the Washington Post reports, filing civil lawsuits over years of horrific physical and emotional abuse. Their allegations are shocking, but in the light of similar scandals in the Catholic Church and Jehovah's Witnesses, few observers should be surprised that heinous acts can be carried out in supposedly-"sacred" spaces.
Former Students Describe Horrors Of Miracle Meadows Christian In Lawsuit
In their new lawsuit, the two men, now adults, say a corrosive culture of "silence and secrecy" allowed physical and sexual child abuse to continue unchecked for years at Miracle Meadows Christian. While Miracle Meadows was shut down by West Virginia's Department of Health and Human Resources in 2014, the boarding school's legacy of terror and debasement will live on for years. Students at the school were routinely handcuffed to beds – at times until their wrists bled – and locked in so-called "quarantine rooms" for weeks.
The former students are being represented by Brian Kent, previously a criminal prosecutor in the Sex Crimes Unit for Pennsylvania's Montgomery County District Attorney's Office. Kent has now turned his attention to private practice, sponsoring the website AbuseGuardian.com.
A partner at Philadelphia plaintiffs' law firm Laffey, Bucci & Kent, Mr. Kent says that children at private boarding schools, especially isolated institutions with religious affiliations, may serve as the "perfect victims" for pedophiles and abusers.
Isolated Christian School Served As Breeding Ground For Abuse
Secluded on 200 acres of woodland in West Virginia, Miracle Meadows Christian resembles more a petty dictatorship than place of learning. Recent revelations have shown that Susan Gayle Clark, the school's director and founder, was well aware of the abuse and mistreatment taking place under her watch, but turned a blind eye. Clark was convicted in 2016 on two criminal misdemeanor charges: child neglect creating risk of injury and failure to report child abuse.
Alongside Clark, Timothy Arrington stands at the center of these horrific allegations. Arrington, who served as a teacher at Miracle Meadows, is said to have shackled and choked a number of students during his tenure. While his criminal case has stalled, Arrington has been named as a defendant in the new lawsuit.
Abuse May Not Be Isolated To Miracle Meadows
Miracle Meadows was almost radically small. Since its inception in 1988, the school was home to only around 20 students at any given time. Child abuse, however, does not appear to be a "small" or isolated issue within the Seventh-day Adventist Church. Remarkably similar lawsuits have been filed in the recent past.
A 2014 complaint brought in Oregon accuses a Bend-based Adventist organization of hiring Les Bovee, a convicted sex offender, to oversee youth programs. Despite reports that Bovee had only continued to abuse children in his new position, leaders at the Oregon chapter allowed him to remain at work, eventually resolving at least three claims of sex abuse in confidential settlements. An Australian Adventist group has even apologized for "mishandling" cases of sex abuse in a Brisbane college run by the denomination.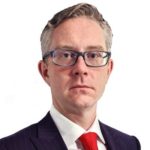 Mr. Banville is a personal injury attorney who has experience in handling auto accidents, work injuries, medical malpractice, dog bites, slip and falls, and representing survivors and victims of sexual abuse. Mr. Banville is affiliated with law firms in Pennsylvania, New York, New Jersey, Delaware, D.C., and Maryland. Justice Guardians