Millions of people get vaccinated each year. Most of them will be fine. But a small portion will experience serious side effects from vaccines.
There are commonly known side effects caused by vaccines. For example, the measles mumps and rubella vaccine (MMR) can cause febrile seizures. It is estimated that about 1 in 2,500 babies will experience febrile seizures, which are convulsions brought on by a fever, as a result of the MMR vaccine.
In rare cases it is possible for the vaccine recipient to suffer a severe allergic reaction and go into anaphylactic shock after receiving a vaccine. According for the Centers for Disease Control (CDC) the chances of suffering from anaphylaxis from a vaccine is between one in several hundred thousand to one in a million.
It is also possible to experience encephalopathy as a vaccine reaction. Encephalopathy is a severe brain condition. Patients are even less likely to suffer encephalopathy from a vaccine than they are anaphylaxis.
Guillain-Barré Syndrome (GBS), a paralyzing condition that affects the nervous system is a rare but possible condition that is often associated with a flu vaccine reaction. However, the link between Guillain-Barre and the flu shot  is so rare that only one or two cases of GBS are reported for every one million vaccinations.
Patients of all ages with autoimmune diseases and other conditions that affect their immune system may be more susceptible to suffering side effects from vaccines. It is important to talk to your doctor about the potential benefits and risks associated with each vaccine so you can avoid unnecessary vaccine injuries.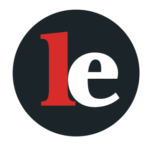 The Legal Examiner and our Affiliate Network strive to be the place you look to for news, context, and more, wherever your life intersects with the law.