This holiday season, as many of 2/3 of all Americans will do their shopping on-line. As an unfortunate result, there will be more cybercriminals prowling the web for potential victims. According to Webroot, an anti-virus, anti-spy ware security software company, there are many ways to protect yourself. Here are some of the company's recommendations:
1. Think before you click: Webroot recommends that you avoid clicking on links to unfamiliar web locations and sites. When using a search engine to locate gift items, proceed with caution. If something sounds too good to be true, it probably is; avoid clicking on links that promise "unbelievable deals".
2. Install security, anti-virus software: While Webroot gives this advice, primarily to sell its products and services, it is still terrific advice. Appropriate security software is inexpensive when compared to the hours of work (and products you will have to purchase) you will have to pay for or do to repair or replace virus damaged software and/or saved computer records.
Use Retailers that you are familiar with: You know who they are; if you do find yourself interested in purchasing something from a retailer who you are not familiar with, Webroot (and Lawsuit Financial) recommends that you contact the Better Business Bureau and ask for information about the company you are seeking to make purchases from.
Use a Credit Card, Not a Debit Card: Webroot correctly advises that credit cards limit your liability for fraudulent charges; debit cards do not. If you want to avoid credit card interest charges, you can usually pay off your credit cards upon receipt to avoid interest (beware: since the economic crisis, many credit card companies have changed their policies and some will begin charging interest from the date of purchase)
Monitor Your Credit: Carefully check your credit card statements every month for bogus or unauthorized charges. Order your credit report, periodically, and look for unrecognizable entries. There are reputable companies that specialize in removing these types of bogus items from your credit report and otherwise repairing your credit.
"Single Use" Credit Cards: Webroot says that many credit card companies are beginning to issue "single-use" credit card numbers, exclusively for on-line purchases. This way, a careful consumer can avoid using his/her actual credit card number when making an on-line purchase.
The Webroot website is an informative place to read about products and services that will protect you and your computer and make your on-line holiday shopping experience safe and enjoyable.
If an accidental injury has limited your Christmas or Chanukah purchase power, this holiday season, you may qualify for lawsuit funding. All you need to qualify is a pending personal injury lawsuit being handled by an attorney who specializes in the type of case you are pursuing. Your holiday season may have already been disrupted by an unfortunate accident that was not your fault; it is not necessarily true that financial problems caused by your injury accident will prevent you from otherwise enjoying your holiday. Ask your attorney if lawsuit funding is an appropriate solution for you and your family this holiday season.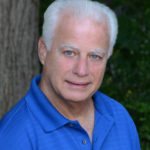 Experienced attorney, lawsuit funding expert, certified civil mediator, and award-winning author of the Zachary Blake Legal Thriller Series. The series features super-trial lawyer Zachary Blake handling "ripped from the headlines" legal and political issues of the day. The series currently consists of Betrayal of Faith, Betrayal of Justice, Betrayal in Blue, Betrayal in Black, and Betrayal High, with a sixth Zachary Blake novel due out later this year. To learn more about these topical social justice legal thrillers. please visit markmbello.com. Mark is a member of the State Bar of Michigan, a sustaining member of the Michigan Association for Justice, and a member of the American Association for Justice.