Most of us can agree that distracted driving—which is now nearly synonymous with cell phone use while driving—is a problem that needs to be addressed. But there is a lot less agreement on what exactly "solving the problem" might look like. These days, it's pretty easy to find news reports about the dangers of distracted driving (it's as bad as driving drunk!), new auto and cell phone technologies to address it (Big Brother's taking over my control of my phone!), and legislative efforts to change driver behavior (texting is bad but messing with the radio is fine!). And with every article out there on one of these issues, there are dozens of comments showing the other side of the story.
Take, for example, technological innovations that could prevent drivers from using cell phones while the car is moving. About a year ago, both techdirt and The Daily Caller reported on statements from Transportation Secretary Ray LaHood that cars equipped with cell phone scrambling devices may not be that far off in the future. And, cell phone applications that block texting and certain other operations when in a moving car are now relatively easy to come by.
At first, both options might seem pretty appealing to any safety advocate out there—if drivers can't change their own behavior, then technology can save us from ourselves! But, the technology still leaves a lot to be desired. For example, as the techdirt article points out, the way the technology works right now could lead to the absurd result that the passengers in a moving vehicle wouldn't be able to use their phones. Or, that those who opt to travel green, by taking a bus or train, couldn't use a phone or other wireless device. There is also fear that the technology could unintentionally interfere with proper cell phone use—a glitch in the system might mean that someone pulled over to make an emergency call would struggle to get their phone to work.
Legislative approaches, too, have their issues. A look at what the different states across the country have done to address cell phone use while driving (like this one provided by Hands-Free Info) reveals just how all over the map (pun intended) we are. The laws in place across our country range from no bans at all to limited bans on texting and watching videos to complete bans for certain types of drivers. They distinguish between handheld, hands free and one-hand usage of a device. Bus drivers and teenagers are held to different standards than adult drivers. It's okay to text on the highway, but not in school or construction zones. Maybe you can read a text message, but writing a response is not okay.
Understandably given their somewhat chaotic nature, many individuals are not a fan of these legislative approaches. For one thing, sometimes legislating against a behavior doesn't actually mean the behavior stops, but it forces people to engage in even more dangerous behavior. For example, hiding the cell phone while using it, meaning you are paying even less attention to the road.
These distracted driving laws are also often criticized because of what they don't do. Sure, cell phone use is the easy target for distracted driving, but there are lots of other unsafe driving behaviors that aren't the subject of legislation. What about cramming breakfast into your morning commute? Or adjusting the radio? Or putting on make-up as you rush to the meeting you're late for? Not to mention other distractions like carrying on a conversation with a passenger, having a screaming kid in your back seat, or simply just running through your mental to-do list as you drive home? When taken to some of these extremes, it starts to seem a little silly to think that we can legislate away all our safety problems.
Both technological and legislative approaches—while certainly incentivizing good behavior and making bad behavior more difficult—tend to overlook that sometimes cell phone use while driving might be acceptable. There are lots of emergency situations you could find yourself in on the road—not the least of which is reporting someone else's unsafe driving (the irony!)—that actually warrant the use of a cell phone and all the risks it brings. Sometimes the very agencies that want us to not use are phones are at the same time telling us to use our phones more, for example, by signing up for broadcast alerts about weather, emergencies or road closures that could actually make our travel safer.
The real issue here is changing driver behavior. Technology and legislation can only take us so far, no matter how advanced it is or how well it is written. Instead of scrambling to figure out the next big device that will save us all, time and money might be better spent on education campaigns and getting drivers to accept personal responsibility for their actions behind the wheel.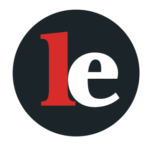 The Legal Examiner and our Affiliate Network strive to be the place you look to for news, context, and more, wherever your life intersects with the law.