Personal Injury litigation is usually vigorously contested by an insurance company or a corporate defendant. However, even with this consideration, damage recovery does not always require you to go to trial and receive a jury verdict. A large majority of cases are settled out of court. Yes, you need and you should, absolutely, have an attorney. You will usually have to file a lawsuit as opposed to settling the case at the claims level with an insurance adjuster. Your lawyer will know how to do that and will advise you whether it is best to file suit. Even after suit is filed, most cases are still settled without a trial. Why? There is no one answer, but the biggest one is that a settlement eliminates the uncertainty of a trial and reduces your costs. No one, not even the most experienced attorneys, can accurately predict what a judge or jury will do with your case.
Also, since the judge's docket must be clear to permit your case to go to trial, it is often difficult to get a trial date in most states, counties and/or cities. Thus, settlement of your case will, almost always, result in "faster" money than waiting for or pursuing a case to trial. Settlement allows you to control an otherwise unpredictable outcome. While you should choose to settle only if you feel that settlement is in your best interest, you will not be at the mercy of strangers (judges or jurors) in determining your fate.
Before settling any personal injury lawsuit, you should retain, or, at least, consult, with an attorney who has experience handling the type of case you are pursuing. Ask him/her to gather evidence and analyze it before agreeing to resolve any personal injury case. "Quick money" is usually inadequate settlement dollars. A case filed timely, in court, with appropriate time to gather evidence through a process known as "discovery", will assist your attorney in providing you with an appropriate range for you to consider the fair and adequate settlement of your case. If you are seriously injured and need treatment or long term care or assistance, these medical and assisted care expenses may take awhile to develop; early resolution will cheat you out of damages and expenses that you incur after settlement. Yes, you can consider and add future damages to your settlement negotiations, but it is often difficult to predict what those damages might be. You may wish to wait until you have completed treatment or have fallen into a routine, with routine, predictable, expense, before considering settlement.
Let's assume that all considerations have been taken and you are ready to talk settlement with the other side. Sometimes, this process has been ongoing since the claim or lawsuit was filed; formal or informal talks about settlement are often conducted throughout litigation. A formal letter might be necessary, enclosing all liability and damage documents; an informal telephone conversation might begin the process. Information must be exchanged and lines of communication must remain open. Above all, for settlement to be achieved, compromise must come from bother sides; both must "give a little". It is often said that a good settlement is one that disappoints both parties.
Sometimes, formal or informal mediation or facilitation is helpful. Sometimes this is ordered by the court; sometimes the parties agree to voluntary mediation or facilitation. This is a process where a neutral third party (or parties) hears evidence from both sides and conducts formal or informal negotiations with both sides in an attempt to move the parties closer together. The final decision on whether to settle or not, whether you have a lawyer or not, whether you mediate or facilitate or not, belongs to you and the defendant. No one can force you to settle your case. There are, certainly, external factors effecting whether a case settles: Does the defendant demand confidentiality? Do you want the settlement publicized to prevent future conduct? Do you seek compensation or punishment? Are you (and/or the defendant) being reasonable? Are you (and the defendant) considering your attorney(s) opinion(s)? Is the compensation adequate?
Considering whether to settle your personal injury case or not is…well…personal. You are the one who suffered the injuries, no one else; you are the one who pained and suffered, no one else. You know what you went through; you know how it felt. However, remember why you hired an attorney. His job is to evaluate the law and apply it to your situation. He might not like how the law applies to your injuries. There may be a question of liability or fault. These things are not always black and white; there are often many shades of gray. Seek your attorney's advice and counsel. I am not suggesting that you do everything he/she tells you; it is your case and your injury. But he knows the law and how it applies to your situation; if he makes a compelling case for settlement, there is usually a very good reason to settle.
One other thing Lawsuit Financial knows a little bit about is financial pressure. Insurance companies and deep pocket defendants have all the time and all the money in the world. Insurance adjusters and attorneys are not injured, they are not missing work. Settlement or not, they can feed their families and take care of life's necessities. Injury victims are often forced, by financial circumstances, to consider settlements too early and for too little. Lawsuit funding is a service that was developed to help a personal injury plaintiff take care of life's necessities (mortgage, rent, food, utilities, gas, car payments, medical expenses, transportation, etc). The service exists to reduce your financial pressure to settle too early and for too little. An experienced and compassionate lawsuit funding company will attempt to purchase you the precious time you need to develop your case, your damages, and to allow your attorney the time he/she needs to get the job done. If the case must go to trial to get you what you deserve, you need to have the financial staying power to pursue the case to trial. Lawsuit funding can help you with that.
If you have been injured, are pursuing a lawsuit, and need money to buy time to get the settlement or verdict you deserve, Lawsuit Financial hopes you will consider talking to a professional about lawsuit funding. Happy and healthy New Year to all Injury Board members and readers. Thanks for a great year!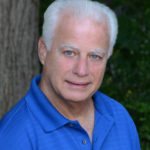 Experienced attorney, lawsuit funding expert, certified civil mediator, and award-winning author of the Zachary Blake Legal Thriller Series. The series features super-trial lawyer Zachary Blake handling "ripped from the headlines" legal and political issues of the day. The series currently consists of Betrayal of Faith, Betrayal of Justice, Betrayal in Blue, Betrayal in Black, and Betrayal High, with a sixth Zachary Blake novel due out later this year. To learn more about these topical social justice legal thrillers. please visit markmbello.com. Mark is a member of the State Bar of Michigan, a sustaining member of the Michigan Association for Justice, and a member of the American Association for Justice.