December 29. 2010
In a commentary published today in a medical journal, physicians urge surgeons to disclose a lack of sleep to patients before elective surgical procedures because it may increase risks of serious complications by 83%.
To meet the demands of healthcare 24 hours a day, 7 days a week, physicians may often work long hours with little or no sleep. While there are regulations that restrict the number of hours physicians in training may work, no such regulations exist for established physicians.
A group of physicians has written a commentary highlighting the dangers to patients when surgeons operate while fatigued. They have suggested policies to protect patients such as prohibiting elective surgery on days after "on call" days or other intense scheduling. They also recommend that surgeons disclose their sleepless state to patients before any elective surgery to allow the patient to reschedule.
Sleep Deprivation, Elective Surgical Procedures, and Informed Consent appears in the January 2011 issue of The New England Journal of Medicine (NEJM), but was released early on the publication's website today.
"Does the surgeon have an obligation to disclose to the patient the lack of sleep during the past 24 hours and obtain new informed consent?" the authors ask. "Should the surgeon give the patient the option of postponing the operation or requesting a different surgeon? Should the hospital have allowed the surgeon to schedule an elective procedure following a night he was scheduled to be on call? Should it allow a surgeon to perform elective surgery after having been awake for more than 24 hours? What potential unintended consequences of disclosing a clinician's sleep deprivation should be considered?"
Researchers have found that attending surgeons who had less than six hours sleep the previous night while on call had an 83% increased risk of complications involving hemorrhage, organ injury or wound failure in elective surgeries performed the following day.
Performing surgery while fatigued impairs performance as much as alcohol intoxication.
"Sleep deprivation affects clinical performance. It increases the risks of complications. And it is clear from survey data that patients would want to be informed if their physician was sleep deprived and that most patients would request a different provider," said Michael Nurok, M.D., Ph.D., an anesthesiologist and intensive care physician at Hospital for Special Surgery in a release. "We think that institutions have a responsibility to minimize the chances that patients are going to be cared for by sleep-deprived clinicians."
Carlos A. Pellegrini, M.D. of the American College of Surgeons (ACS) in Chicago, IL wrote a letter to the editor of the NEJM in response to the commentary saying the organization agrees that sleep deprivation effects cognitive and technical performance, but that the solution is education of physicians instead of regulation and that mandatory disclosure was "unwarranted."
"Surgeons who meet the ACS's standards of professionalism and ethics are committed to delivering safe surgical care in an optimal environment, to acting transparently, and to accepting accountability for patient outcomes," Dr. Pellegrini said. "Professionals of this caliber are likely to view the authors' recommendation that surgeons be required to disclose the number of hours they have slept as oppressive and insidious. Many other factors — including marital difficulties, an ill child, financial worries, and so on — negatively affect performance. Are we going to demand full disclosure of these problems as well?"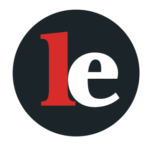 The Legal Examiner and our Affiliate Network strive to be the place you look to for news, context, and more, wherever your life intersects with the law.