Each year, up to 2,000 crashes result from unsafe driving on snowy, icy, or rainy roads in Nevada. In an attempt counteract this, the Nevada Department of Transportation (NDOT) recently implemented a new safety regulation for drivers; beginning in Winter 2018-2019, snow chains are mandatory for parts of U.S. 50, Route 431, and Route 207 in Nevada.
Snow chains are devices designed to fit over a vehicle's tires to enhance traction and braking while driving through snow. With the exception of four-wheel and all-wheel-drive vehicles with snow tires, all vehicles are now required to install snow chains. Officials hope that these chains will be effective in reducing the many collisions, spin-outs, and lane closures that occur during the winter.
In addition to following NDOT's new snow chain regulations, Nevada drivers can do their part to maximize safety on winter roads by following some basic guidelines:
Check on road conditions before you go out to drive. Whether you listen to the radio, check the news, or look up the weather forecast on your phone, staying aware of up-to-date road conditions will allow you to better prepare for your drive. If road conditions are poor, do not drive unless it is absolutely necessary.
Follow standard driving safety rules. Buckle up your seatbelt, turn on your headlights so other drivers can see your vehicle, and remove snow and ice from the top of the car before getting on the road.
Be extra cautious. In poor weather conditions, it is best to avoid even some typically acceptable driving practices. Do not drive with cruise control, reduce your speed to below the speed limit (which was designed for normal weather conditions), extend the distance between your car and other vehicles, and carefully use the brakes to come to a slow, gradual stop.
Check your car to make sure everything's working. This includes your windshield wipers, tires, brakes, lights, battery, radiator, belts/hoses, ignition system, heater/defroster, thermostat, fluid levels, and gas tank.
Use extra caution when driving around snow plows. As recently as Dec. 1, there was a car crash involving a snow plow in Nevada. Luckily, there were no injuries reported, but this is not always the case. Create a large traveling distance between the snow plow and your vehicle, check to see where the snow is being discharged before passing, and pull to the right side of the road and slow down if a plow is approaching you from behind.
A majority of winter weather-related car crashes are preventable. With that being said, even being aware of these simple safety precautions could make a life-saving difference in the future. Remember, using extra caution during poor road conditions is always your best course of action.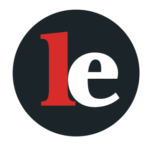 The Legal Examiner and our Affiliate Network strive to be the place you look to for news, context, and more, wherever your life intersects with the law.