On Feb. 15, a Tennessee drunk driver losing control of his car resulted in tragedy. After running off the side of the road and striking a tree, a 2-year-old girl in the back seat was ejected from the car and killed. The driver of the vehicle, 26-year-old Joevon Deltroy Foust, had a history of public intoxication and had been arrested for driving drunk in the past.
Unfortunately, this is not an isolated incident. Recently, preliminary statistics for 2018 traffic fatalities were released by the Tennessee Department of Safety and Homeland Security and the Tennessee Highway Patrol (THP). These statistics indicate that there is still work to be done to reduce collision deaths in the state:
Traffic fatalities increased by 2.2%, going from 1,047 in 2017 to 1,024 in 2018.
DUI arrests decreased by 6.9%, going from 7,492 to 6,973.
Alcohol-impaired crashes decreased by 5.7%, going from 1,997 to 1,884.
While the decrease in alcohol-impaired crashes is promising, tragedies like the one described above reveal more efforts are needed to reduce drunk driving on Tennessee roads. To combat these fatalities, the THP created a "Sober Up TN" program, which allocates hours for increased law enforcement patrol on interstates, increases sobriety checkpoints and bar checks, and facilitates public education initiatives to raise awareness about the dangers of drinking and driving.
For 2019, "Sober Up TN" received $630,000 in grant funding for the program, which will end on Sep. 30, 2019. As it is ongoing, officers hope to achieve multiple goals, including:
Reducing alcohol-related fatalities in Tennessee.
Enforcing DUI laws
Hosting community meetings to educate citizens on the issue
Adding more sobriety checkpoints
If you or a loved one have experienced pain and suffering caused by an impaired driver, consider speaking with an experienced lawyer at the law firm of Bailey and Greer – we are always available to help with more information or a free evaluation of your case. You can contact us via our website or call (901) 475-7434.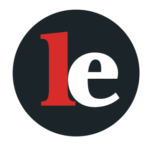 The Legal Examiner and our Affiliate Network strive to be the place you look to for news, context, and more, wherever your life intersects with the law.