A new study shows that amateur soccer players who frequently "head" a soccer ball are at risk for brain damage.
Heading is a technique in which a soccer player intentionally uses his or her head to direct or influence the course of the ball.
Researchers from Yeshiva University's Albert Einstein College of Medicine in Bronx, New York studied the brains of 38 adult amateur soccer players who have played soccer since childhood. After ranking the players based upon the frequency they head the soccer ball, they used an advanced MRI-based imaging technique called diffusion tensor imaging (DTI) to scan the players brains.
These scans showed the frequent headers, those with 1000 to 1500 headers a year, had mild traumatic brain injury (TBI) similar to a concussion.
"The findings are especially concerning given that soccer is the world's most popular sport with popularity growing in the U.S., especially among children," said a release by Albert Einstein College of Medicine. "Of the 18 million Americans who play soccer, 78 percent are under the age of eighteen. Soccer balls are known to travel at speeds as high as 34 miles per hour during recreational play, and more than twice that during professional play."
Frequent heading affected areas in the brain's frontal lobe and temporo-occipital region that control attention, memory, executive functioning and higher order visual functions.
While 1000 to 1500 headers may seem like a lot, lead researcher on the study Dr. Michael Lipton, MD, PhD told Medscape Medical News that avid soccer players might accumulate more than 5000 headers per year between soccer practice and matches.
A related study by the College in which other researchers gave the same 38 soccer players tests to assess their neuropsychological function, found that those frequent headers tested worse on tests of verbal memory and mind-body coordination.
It is important to note that the median age of the 38 amateur soccer players in the study was 31 years of age. Heading a soccer ball could have more profound effects on the developing brain of children and young adults.
"Brain injury due to heading in children, if we confirm that it occurs, may not show up on our radar because the impairment will not be immediate and can easily be attributed to other causes like ADHD or learning disabilities," says Dr. Lipton. "We, including the agencies that supervise and encourage soccer play, need to do the further research to precisely define the impact of excessive heading on children and adults in order to develop parameters within which soccer play will be safe over the long term."
The American Academy of Pediatrics recommends that heading in young soccer players be minimized pending further study of permanent cognitive impairment associated with the practice.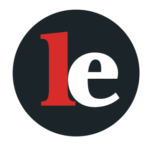 The Legal Examiner and our Affiliate Network strive to be the place you look to for news, context, and more, wherever your life intersects with the law.