On the morning of February 16, the driver of a tractor-trailer traveling on I-44 just outside of Springfield, Missouri failed to slow down for stopping traffic (due to a previous non-fatal accident) and struck the rear of another 18-wheeler—moments before rolling over onto a pickup truck and killing the driver.
Certainly a tragic event, but ultimately things turned even more unfortunate when it was revealed that the driver of the truck had 12 previous traffic convictions, yet still possessed his commercial license. Across six different states, the driver had a string of convictions that included defective equipment, six speeding offenses, two failures to obey traffic signs, leaving the scene of a crash, failure to appear in court and driving with a suspended license. Surely not all interstate haulers have this kind of hair-raising baggage—or, do they?
Jeff Miller, a trucker and driving instructor at Southern Career Institute, says that, more often than not, it's driver error that's at the root of big rig wrecks. "A lot of things can go wrong in a short amount of time in these trucks," Miller said. "By the time you notice a brake pad has gone bad, it's too late." Miller also points out that a big concern of past years is beginning to be phased out. While fatigue was once a major problem for the industry, as driver's looking to put cash in their pocket pushed to put more miles on the odometer, sleep deprivation is no longer a predominant cause of driver error, thanks to electronic logs that make it almost impossible for drivers to exceed the maximum amount of road hours allowed by law.
So what about truck drivers who break the law—especially by driving while under the influence of controlled substances? Certainly alcohol and drugs continue to be a problem with anyone who gets behind the wheel, and truck drivers are no different. One recent study published in Occupational and Environmental Medicine analyzed 36 separate studies from around the world that investigated both illegal and prescription drug use among truck drivers—finding that half of truckers admitted to using alcohol while on the job and 30 percent reported opioid use. In one of my own blogs, I tackled the subject of mandatory substance abuse testing as it's becoming a topic of interest on both local and national levels. In fact, the Federal Motor Carrier Safety Administration (FMCSA), a segment of the Department of Transportation tasked with preventing commercial motor vehicle-related fatalities, is currently working on a database of mandatory-reported results for drug and alcohol tests—but compliance won't be required until 2020.
So what can you do as a driver who shares the road with these large vehicles? Awareness of what's happening around you goes a long way toward prevention. Professionals advise that you always give trucks as wide a berth as possible and be prepared for the unexpected. Instructor Jeff Miller sums up what's at stake by saying, "Nine times out of 10, you run into a truck, the truck will win."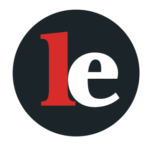 The Legal Examiner and our Affiliate Network strive to be the place you look to for news, context, and more, wherever your life intersects with the law.