The Pennsylvania Senate passed a Bill to introduce more stringent standards on abortion clinics on Tuesday. While the Bill is being couched by many legislators as a way to improve the care that is received and ensure the safety of women seeking abortions, it is opposed by those that see the restrictive legislation as potentially harmful to the women it is slated to help.
The proposed Bill goes too far and does more harm than good. The Senate's Bill would require abortion clinics to be licensed as "ambulatory surgical facilities", a designation that would hold abortion clinics to the same standards as those that perform by facilities that offer varied, complex outpatient surgeries. In plain language, the ambulatory surgical facility designation would require abortion clinics to have the same fire and safety standards, equipment and staffing as larger, better funded facilities that offer a range of medical treatments ranging from basic to specialized, complicated procedures. Clinics that could not meet this high standard would be forced to close. This would leave women who want and need reproductive services (these clinics typically offer many other reproductive services, such as examinations and birth control counseling) with no where to go.
This Bill is clearly the State's reaction to the tragedies committed by Philadelphia abortion doctor, Dr. Kermit Gosnell, the West Philadelphia former abortion doctor indicted earlier this year for the murder of one of his patients, Karna Maya Mongar, and at least seven babies. Ms. Mongar died on November 20, 2009 after undergoing an abortion at Dr. Gosnell's clinic, Women's Medical Society. However, the Bill won't prevent another Gosnell tragedy, by forcing clinics to close it will further victimize the "typical" Gosnell victim – low-income women, facing a difficult choice and looking for options.
The State seems to be hoping that the public will forget that there are already regulations and measures in place to serve their reported purpose of preventing such tragedies – regulations that they failed to enforce. Creating new and unattainable standards is not the answer to preventing women from falling prey to someone like Kermit Gosnell. Instead the State should focus on enforcing the current standards through the Department of Health with regular inspections and violation reporting.
Women should not pay the price for crimes committed against them.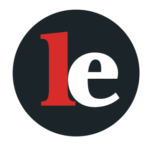 The Legal Examiner and our Affiliate Network strive to be the place you look to for news, context, and more, wherever your life intersects with the law.