Memorial Day Weekend.  Fourth of July.  Labor Day Weekend.  Pool parties.  BBQs.  The official start of summer kicks off a season that brings many opportunities for getting together with friends and family.
Unfortunately, the opportunity for drinking too much – and being the victim of a drunk driver – are just as limitless.
Summer is a dangerous time on the road.  More people are traveling and there is often an increase in road construction this time of year.  These factors combined with the increase in parties around the summer holiday weekends often lead to an increase in drunk driving accidents and fatalities.
The victims of a crash caused by a drunk driver face many difficult choices following their loss.  Some decisions are evident.  Other choices are not.  What steps should you take if you, a family member or a loved one become the victim of a drunk driver?
First, take care of the victim.  Victims of drunk driving collisions are often seriously injured because of the severity of many collisions involving drivers under the influence of alcohol.  Sometimes, those injured are the close family members left behind by a person who died as a result of their injuries.
In either event, your priority is to help the victims heal.  Handle health care choices as you would as if the potential of an injury case did not exist.  Follow all directions provided to you by your physicians, therapists and counselors.  Do not miss any doctor appointments unless your absence is unavoidable.  Direct your health care providers to submit their bills through your health insurer, paying any necessary co-pays or deductibles.  And, if necessary, make funeral and burial arrangements.
Experience suggests that the days immediately following a drunk driving crash will pass in a blur.  Do your best to record the names of those health care providers who treat you or loved ones.  Note the names of any police officers you speak with or witnesses to the crash that reach out to you.  Photograph your injuries.  And, collect any Explanation of Benefits (EOB) forms you receive from your health insurer.
Next, contact counsel to explore your rights and your responsibilities.  Experienced personal injury counsel will prove invaluable in the investigation of your rights.  Multiple avenues exist for counsel to investigate.  Depending upon your situation, a drunk driving victim may possess claims against not only the drunk driver, but the person who served or sold booze to the driver, as well as the victim's own insurer under uninsured, underinsured and medical payments coverages.
Of course, as with any personal injury claim, time is of the essence.  Diligent counsel will know the proper steps particular to investigating these claims and the deadlines by which certain actions must be taken.  Competent counsel will be prepared to not only answer your questions, but provide pro-active direction and instruction necessary to maximize your recovery.
In sum, ask whether the lawyer you're talking with has ever handled claims involving drunk drivers.  And, only work with experienced trial counsel.  Good counsel will serve as your mouthpiece, representing your interest with any insurer, official or representative involved in the matter and will have ample experience presenting evidence to both judges and juries.
Matt Devoti is a Partner at Casey & Devoti, a St. Louis-based personal injury law firm.  Matt handles a wide variety of personal injury cases with a special emphasis on victims of drunk or distracted drivers.  Matt and his law partner, Matt Casey, are authorized speakers for EndDD.org's 'End Distracted Driving' Student Awareness Initiative.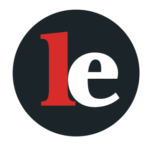 The Legal Examiner and our Affiliate Network strive to be the place you look to for news, context, and more, wherever your life intersects with the law.