The FDA and CDC are warning patients and providers about the potential risk of infection from the Stockert 3T Heater-Cooler System used during open-chest surgeries involving the heart, lung or liver. More than 250,000 heart bypass procedures using heater-cooler devices are performed in the United States every year. Heater-cooler units are an essential part of these surgeries because they help keep a patient's circulating blood and organs at a specific temperature during the procedure, yet most patients are not aware of the device's usage.
For this reason, the CDC and the FDA are now warning patients who had open heart, liver or lung surgeries to seek medical care if they are experiencing symptoms associated with infections that could indicate they were exposed to M. Chimaera, a dangerous form of nontuberculous mycobacterium (NTM).
According to the Centers for Disease Control and Prevention (CDC), there is a one percent risk that patients who have undergone cardioplegic surgery involving a Stӧckert 3T will contract M. chimaera.
What is M. Chimaera?
M. chimaera is a deadly bacteria that is often found in soil and water but is rarely associated with infections. However, patients exposed to the bacteria through open-heart surgery can develop general and nonspecific symptoms that often take months to emerge leading to misdiagnosis in many cases.
M. Chimaera is a type of nontuberculous mycobacterium (NTM) classified as a slow grower.  In addition, detecting M. Chimaera is difficult because patients may not develop symptoms or signs of infection for months to years after initial exposure. The first symptoms of the infection is an unexplained fever that lasts more than one week. Other symptoms of M. chimaera include:
Low energy
Night sweats
Joint or muscle pain
Redness, heat, or pus around the surgical incision
Difficulty breathing
Persistent cough
A cough with blood
Nausea and vomiting
Chimaera is fatal to approximately half the people who contract the infection. According to the FDA, of the 32 cases occurring between 2010 and 2015, nearly half the patients died. All of these patients had surgeries utilizing the Stӧckert 3T heater-cooler system.
How do Heater-Cooler systems work?
Heater cooler devices are used to control the temperature of patient's blood and organs during approximately 60 percent of open heart surgeries performed in the U.S.  The system circulates water through tubes into a heat exchanger to keep the patient warm, but tainted water from inside the unit can be circulated into operating room air, where it can contaminate the exposed surgical site of the patient.
According to John Rihs, VP of Laboratory Services at Special Pathogens laboratory, "some of the devices remained positive for M. chimaera for months indicating that disinfection can be difficult."
Rihs delivered the alarming news of the link between M. chimaera and heater-cooler units at the 44th Annual Conference of the Association for Professionals in Infection Control and Epidemiology (APIC).  Rih's analysis was based on a study of  89 heater cooler units in 23 hospitals throughout Canada and the U.S. between July 2015 and December 2016. This same analysis found 1 in 3 heater cooler devices testing positive for the bacteria M. chimaera.
Stockert 3T Systems are heater-cooler devices that have water tanks providing temperature-controlled water to external heat exchangers or warming/cooling blankets through closed circuits. Although the water in the 3T System circuits does not come into direct contact with the patient, there is the potential for contaminated water to enter other parts of the device and aerosolize, transmitting bacteria through the air and through the device's exhaust vent into the environment and to the patient.
Stockert 3T Heater-Cooler lawsuits are being filed on behalf of individuals diagnosed with a serious infection, non-tuberculous mycobacteria (NTM), as a result of the use of a heater-cooler system during open-chest surgery.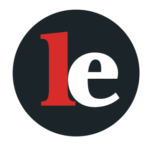 The Legal Examiner and our Affiliate Network strive to be the place you look to for news, context, and more, wherever your life intersects with the law.