Recently, two Nevada drivers were arrested after a street racing incident turned into a fatal accident. Alisha Jade Beauchamp, 32, was going over 70 mph in a 35 mph zone when she streeting race against 26-year-old Brayden Abraham Daniel Bucholz. She struck a sedan at full speed, ejecting 64-year-old Norman G. Giddings from the driver's seat and killing him. Beuchamp also had a young child with her in the car that needed treatment for minor injuries.  Now, Beauchamp and Bucholz, who both have a history of multiple traffic offenses, are in custody facing vehicular homicide charges.
Unfortunately, street racing fatalities are an ongoing problem in the area. In January, 20-year old Omar and 17-year old Kevin Garcia were both killed after street racing and crashing into an SUV. Two people in the SUV were taken to the hospital with minor injuries.  The brothers were on a long stretch of road with no traffic lights, which has been an area where similar street racing incidents have occurred in the past.
Reno law enforcement officials from multiple agencies facilitated a joint operation to catch people in the act of street racing on July 13. This stint resulted in 11 people being arrested, 64 being cited, and one vehicle getting towed, and the Reno Police Office released a statement saying this type of operation has led to a marked decrease in street racing in the area.
In addition to the action taken by law enforcement personnel, city officials took it upon themselves to do something to decrease street racing; in August, the Reno City Council unanimously approved an ordinance that provides a clear definition of street racing and sharply increases the penalties and fines associated with doing it.
While initiatives taken on by law enforcement agencies and city officials is a promising start and may prevent some instances of street racing, drivers in the area will ultimately have to make the decision to stop street racing. It is extremely important to understand that while street racing might seem fun and harmless, it can lead to life-altering or fatal consequences for anyone on the road.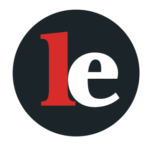 The Legal Examiner and our Affiliate Network strive to be the place you look to for news, context, and more, wherever your life intersects with the law.