The US Judicial Panel on Multi-District Litigation (JPML) has agreed to transfer dozens of prosthetic hip implant lawsuits to a central federal court in Massachusetts. The Panel of six federal judges announced its decision on April 5, 2017, consenting to a petition filed by patients who say Stryker's LFIT Anatomic CoCr V40 femoral heads are defective.
Stryker LFIT V40 Claims Transferred To Boston MDL
Over the coming weeks, around 33 Stryker hip implant lawsuits will make their way to Boston and be consolidated as a Multi-District Litigation (MDL). MDL is a common choice when multiple similar lawsuits are filed against the same defendant in federal courts. Transferring the cases, which all share common questions of fact, to a single jurisdiction allows for more efficient proceedings, conserving the resources of all parties involved.
The Honorable Indira Talwani has been pegged to preside over the newly-consolidated litigation. Judge Talwani, an Obama-appointee, has not yet had the opportunity to oversee an MDL, but has already been assigned to manage five Stryker cases filed in the US District Court of Massachusetts.
JPML Dismisses Stryker's Reservations
The defendant, Stryker-subsidiary Howmedica Osteonics Corp., argued against consolidation, saying that the relatively low number of claims would allow informal coordination to be equally effective. The JPML was "not persuaded" by the company's position, considering 33 outstanding lawsuits a "significant" number.
In an apparent attempt to protect its brand from public backlash, Stryker also asked the Judicial Panel to restyle the litigation's proposed title. The Panel had chosen to name the MDL In re: Stryker Orthopaedics LFIT V40 Femoral Head Products Liability Litigation. Stryker felt that its own name should be removed and replaced with "HOC," the acronym for subsidiary Howmedica Osteonics Corp. This argument was unpersuasive, in large part because the company had marketed its hip implants to health care practitioners under the Stryker brand name.
MDL Reaches Beyond Recalled Hip Replacements
Equally unconvincing was Stryker's request that the consolidated litigation be limited to devices affected by an issue known as "taper lock failure." Stryker issued a voluntary recall for over 42,5000 hip devices on August 29, 2016, telling surgeons across the country that certain lots of the company's hip implant had been linked to an increased risk of "taper lock failure." As subsequent reports suggested, the affected hip devices appeared to break apart at alarming rates.
However, as the JPML noted in its official Transfer Order, few of the currently-filed Stryker lawsuits actually refer to "taper lock failure" as a problem. In most cases, individual plaintiffs note specific problems, from "corrosion" and the accumulation of metallic debris to component fracture. As a result, the Panel has decided that Boston's Stryker MDL should include all lawsuits involving the company's LFIT V40 hip implants, not just the units affected by the recall.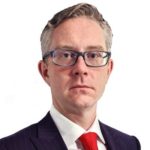 Mr. Banville is a personal injury attorney who has experience in handling auto accidents, work injuries, medical malpractice, dog bites, slip and falls, and representing survivors and victims of sexual abuse. Mr. Banville is affiliated with law firms in Pennsylvania, New York, New Jersey, Delaware, D.C., and Maryland. Justice Guardians