December 20, 2010
A new study shows that people taking acid suppression medications such as proton pump inhibitors (PPIs) and histamine-2 receptor antagonists, called H2 blockers, may encounter an increased risk of pneumonia.
Researchers at Seoul National University reviewed medical studies published between 1985 and 2009 for a link between these drugs and pneumonia. What they found was use of proton pump inhibitors increased pneumonia risk by 27 percent, while histamine receptor antagonists increased risk by 22 percent.
"Use of a proton pump inhibitor or histamine receptor antagonist may be associated with an increased risk of both community- and hospital-acquired pneumonia," the study said. "Given these potential adverse effects, clinicians should use caution in prescribing acid-suppressive drugs for patients at risk."
The study appears in the latest issue of the Canadian Medical Association Journal and published early online December 20, 2010.
A few common proton pump inhibitors include Prilosec (omeprazole), Nexium (esomeprazole) and Prevacid (lansoprazole).
Pepcid (famotidine), Tagament (cimetidine) and Zantac (ranitidine) are some of the available histamine-2 receptor antagonists.
These drugs are for the treatment of gastrointestinal disorders such as Dyspepsia, Peptic Ulcer Disease, Gastroesophageal Reflux Disease (GERD), Barrett's Esophagus and Gastritis. They work by reducing the amount of acid in the stomach.
It is because these drugs reduce stomach acid that researchers believe they increase the risk of pneumonia. The lower gastric PH allows the growth and colonization of bacteria in the upper gastrointestinal tract, which could travel to the lungs. These drugs may also effect seromucinous secretions, thereby encouraging bacterial growth in the respiratory tract.
"Our results suggest that the use of acid-suppressive drugs is associated with an increased risk of pneumonia," said study researchers. "Given that 40%–70% of patients admitted to hospital receive acid-suppressive drugs, a considerable burden of morbidity and mortality of hospital acquired pneumonia may be attributable to this type of therapy. In the context of community acquired pneumonia, the impact of these drugs could be even more serious."
"Given the widespread use of acid-suppressive drugs, the implications of this increased risk are serious," they said.
In May 2010, Medscape reported proton pump inhibitor use linked to Clostridium difficile (C diff) infections.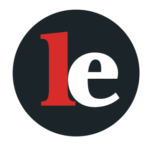 The Legal Examiner and our Affiliate Network strive to be the place you look to for news, context, and more, wherever your life intersects with the law.