Americans for Insurance Reform, a project of the Center for Justice and Democracy, released a study today "Repeat Offenders: How the Insurance Industry Manufacturers Crises and Harms America".
Americans for Insurance Reform is an organization made up of 100 consumer and public interest groups. J. Robert Hunter and Joanne Doroshow have co-authored this new major study which flat out exposes the insurance industry's unethical tactics; namely, how the insurance industry purposefully creates periodic crises so that insurance coverage becomes unattainable for many – including doctors and small businesses.
The authors reveal that the insurance executives have been encouraging companies, even their own competitors, to raise insurance rates for professionals and businesses. This has happened before and is about to happen for the 4th time. One example is Hurricane Irene in August of 2011 – the hurricane was hyped up by the Weather Channel but turned out to be not as bad as expected. However, the insurance industry has used all of this hype to make it seem like there were too many claims to resolve even though the industry is easily capable to handle the claims. Robert Hunter points out that prior to the earlier crises, the insurance regulators failed to step in.
When the premiums suddenly jump dramatically, (known as a "hard market"), they do so because of underwriting practices, accounting policies, unchecked power, and the economy.
"while the existence of this self-made cycle is clear to insurance industry insiders, insurers often publicly deny the cycle's existence while their lobbyists try to take advantage of skyrocketing rates to push for so-called 'tort reform.'" However, they say, "these cycles are national in scope and occur in every state irrespective of a state's 'tort' law. Because the legal system is not responsible for creating hard markets, enactment of so-called 'tort reform' has done nothing to prevent them."
The group is sending this study to all 50 state insurance commissioners, Congress, and the Federal Insurance Office asking for immediate action.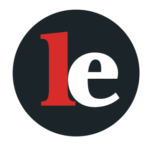 The Legal Examiner and our Affiliate Network strive to be the place you look to for news, context, and more, wherever your life intersects with the law.