According to a new study, the electrical pulse of a Taser can cause ventricular arrhythmias, sudden cardiac arrest and death.
Use of a type of handheld electronic control device (ECD), generally known by the brand name Taser, incapacitates a person by shooting two insulated wires with small probes on the end that embed in skin and clothing and deliver a 50,000 volt electrical charge designed to override the sensory and motor functions of the nervous system.
Dr. Douglas P. Zipes, Indiana University Health cardiologist and professor emeritus at Indiana University School of Medicine, had unprecedented access to study records from police, medical and emergency response, autopsy results, electrocardiogram (ECG) and defibrillator data, along with incident data downloaded from individual tasers, for eight cases in which a healthy male lost consciousness after receiving a shock from a Taser® X26.
Results showed severely abnormal heart rhythms in six of the eight cases following shock with the Taser. Seven of the eight cases died.
"This study doesn't say that we should abandon using Taser devices, but it does show that users should exercise caution, avoid chest shocks and monitor the person after shock to ensure there are no adverse reactions," said Dr. Zipes. "Taser users need to be prepared for the possibility of inducing sudden cardiac arrest in those stunned and have adequate medical knowledge in such situations."
Dr. Zipes also has a background as a paid expert advising on ECD issues in litigation and disclosed this in the study.
The study Sudden Cardiac Arrest and Death Associated with Application of Shocks from a TASER Electronic Control Device appears in the April 30, 2012 issue of Circulation, a journal of the American Heart Association. It is a peer-reviewed journal and the study underwent independent review by other cardiologists before acceptance for publication.
"There have been 3 million uses of TASER device uses worldwide with this case series reporting 8 of concern," Steve Tuttle, spokesman for Taser International Inc. told HealthPop. "This article does not support a cause-effect association and fails to accurately evaluate the risks versus the benefits of the thousands of lives saved by police with TASER devices."
The company has faced a number of product liability lawsuits related to its Taser products.
USA Today reports that Tuttle questioned bias in the study, Dr. Zipes having testified as an expert witness against Taser International in the past.
The New York Times says that more than sixteen thousand law enforcement agencies around the world use Tasers.
However, use of Tasers in law enforcement is controversial. The human rights organization Amnesty International called for stricter limits on police Taser use after their research showed at least 500 people in the United States have died after receiving a shock from a Taser during arrest or while in jail since 2001. A report released by the organization in 2008 found 90% of people who died following a Taser shock were unarmed and many did not appear to present a serious threat.
"Of the hundreds who have died following police use of Tasers in the United States, dozens and possibly scores of deaths can be traced to unnecessary force being used," said Susan Lee, Americas program director at Amnesty International. "This is unacceptable, and stricter guidelines for their use are now imperative."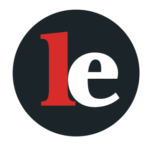 The Legal Examiner and our Affiliate Network strive to be the place you look to for news, context, and more, wherever your life intersects with the law.