A new report conducted by the AAA Foundation for Traffic Safety says that 88 percent of drivers ages 19 to 24 years old engage in dangerous and risky behavior while driving, including texting while driving, running red lights, and speeding.  The study concludes:
Millennials type and send messages while driving at almost twice the rate as other drivers;
Almost half of Millennials admit to running red lights, even if they could have safely stopped;
12 percent believe that driving 10 miles per hour over the speed limit is safe, as opposed to just 5 percent of other drivers.
This report is particularly trouble in light of what is known about the dangers of distracted driving.  For instance, other studies show that driving while texting is just as dangerous as driving while legally intoxicated.  Perhaps because of this behavior, traffic deaths rose in 2015 at the largest rate in the past 5 years.
The study also revealed a certain level of hypocrisy among drivers.  For example, while most people surveyed said that driving distracted, impaired, or aggressively was not acceptable, many of them engaged in the same behavior.
This study highlights the need to change the culture surrounding dangerous and distracted driving.  While it is now socially unacceptable to drive under the influence of alcohol or drugs, other types of risky behavior are still acceptable.  Until we, as a society, change the way we think about dangerous and distracted driving, the problems are only going to get worse.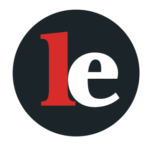 The Legal Examiner and our Affiliate Network strive to be the place you look to for news, context, and more, wherever your life intersects with the law.