A young college student stands up in a public forum and gathers the courage to ask the distinguished speaker, a syndicated journalist, how one "comes out" to her beloved, but socially conservative, grandmother.
Though Dan Savage, syndicated sex columnist, may spend a lot of his time these days as a political pundit condemning culturally conservative politicians who seek to use gay issues as a stepping stone in their political careers, today he is a supportive shoulder for this quivering youth. And, it's a role he handles with grace, understanding and with complete honesty. His message – I understand this is hard, but, "It Gets Better."
Nine out of 10 gay teenagers experience bullying and harassment at school and gay teens are four times likelier to attempt suicide. Many lesbian, gay, bisexual and transgender (LGBT) kids who do kill themselves live in rural areas, exurbs, and suburban areas, places with no gay organizations or services for queer kids. These are the kids that Dan Savage worries about and these are the kids that inspired Dan and his partner, Terry Miller, to create the "It Gets Better Project."
The "It Gets Better Project" was meant to fill this void – to be a support group where none existed. The project started with the goal of collecting one hundred videos made by LGBT adults telling their stories of coming out, overcoming bullying and then creating a life worth living to LGBT kids at risk. It was a simple and powerful truth – things did get better and they keep getting better, and Dan and Terry felt they needed to reach out to show LGBT kids that their future would be bright, if they could just hold on for now.
The video of Dan and Terry's experience was the first video to be live on the YouTube site. They reached out to few other friends who added their own videos, but, they never expected the outpouring of support that they would experience. Today, there are more than 25 thousand videos that have been viewed more than 40 million times filled with support and understanding for kids in crisis, mostly from ordinary people that experienced discrimination based on sexual orientation, but also from many sports, movie and political role models – including one from President Obama.
The "It Gets Better Project" has now grown to include action steps for continuing to speak out for LGBT youth as well as a pledge to help spread the message of hope to LGBT youth. Money that is raised through the Project is used to support three charities that are making a difference in LGBT youth's lives – The Trevor Project, GLSEN (The Gay, Lesbian and Straight Education Network) and the ACLU LGBT Project.
Currently, 448,419 people have taken the pledge to respect people for who they are. It's a small and easy step, but an important one that we all must participate in to show respect for ALL people.
Take the Pledge to show LGBT that we can make it better – get involved by spreading this message of hope to all of your family and friends.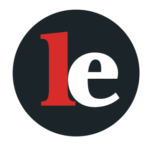 The Legal Examiner and our Affiliate Network strive to be the place you look to for news, context, and more, wherever your life intersects with the law.