TheProductLawyers.com reports on a case in which a Texas woman filed a lawsuit (No. 3:16-cv-02353) on behalf of her daughter. The case states that the plaintiff's daughter was diagnosed at age 43 with ovarian cancer. The plaintiff alleges that her daughter developed ovarian cancer as a result of using talcum powder for 23 years of her life. She claims that Johnson & Johnson was aware of the dangers of their products and did not warn consumers about the risk of ovarian cancer associated with their products.
Use Of Talcum Powder
Talcum powder is a clay mineral composed of hydrated magnesium silicate. It is most widely used, along with cornstarch, in baby powder and other purposes. Studies done over several decades have hinted at an increased risk for ovarian cancer in women who use the product for feminine hygiene purposes. In addition to cosmetic use, the substance is also used for making paper, plastic, paint, rubber, ceramics and in pharmaceutical purposes.
Talcum Powder Lawsuits
A woman from Sioux Falls, South Dakota was the first person to file a lawsuit concerning talcum powder and its alleged link to ovarian cancer in 2009. The plaintiff was diagnosed with ovarian cancer in 2006 when she was 49 years old and attributed the development to her prolonged use of the product. The plaintiff filed the complaint claiming Johnson & Johnson should be held accountable for gross negligence and fraud. Though a jury confirmed the association between cancer and talcum powder, the plaintiff was offered no compensatory damages.
Many women have continued to claim that the use of Johnson & Johnson's powder for feminine hygiene purposes has been directly linked to their development of ovarian cancer. Thousands of plaintiffs have filed suits so far. While a few plaintiffs have already been awarded millions of dollars in compensation, others have been dismissed and lawsuit numbers are continuing to grow.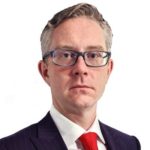 Mr. Banville is a personal injury attorney who has experience in handling auto accidents, work injuries, medical malpractice, dog bites, slip and falls, and representing survivors and victims of sexual abuse. Mr. Banville is affiliated with law firms in Pennsylvania, New York, New Jersey, Delaware, D.C., and Maryland. Justice Guardians