TheProductLawyers.com reports on the recent influx of lawsuit inquiries that one law firm is receiving after an Alabama woman was awarded $72 million by a jury. Her suit alleged that Johnson & Johnson hid information linking the use of their talcum powder products to ovarian cancer.
Baby Powder History
Johnson & Johnson's Baby Powder was first introduced to the market in 1892 and was originally labeled "for toilet and nursery." Many women began to use the product for freshening purposes and began sprinkling it in their underwear and genital areas. It was not discovered to cause problems until 2009 when the first lawsuit was filed, which claimed the product caused a woman's ovarian cancer.
Lawsuit Filings Increase In Alabama
A Forbes article describes the recent growing number of talcum powder lawsuit cases against Johnson & Johnson alleging that women developed ovarian cancer as a direct result of using their talc powder products for feminine hygiene purposes and that the manufacturer withheld information that there was a link between the product and women developing the life-threatening disease. The Alabama firm featured in the article already has 750 lawsuits pending and after the favorable verdict for their client, 17,000 people have contacted them in regards to talc powder lawsuits. The firm estimates that they are investigating around 12,000 cases.
Many of the cases are being filed by family members of deceased loved ones after they lost their fight with cancer. Such is the case if a 62-year-old Birmingham AL woman who filed a suit against Johnson & Johnson but lost her battle with cancer before settling the case or going to trial. Her son was added as the plaintiff after her passing, and the case is still pending.
Across the United States
While this firm in Alabama is seeing a growing number of talcum powder cases so is the U.S. Thousands of women and their families have already filed suits naming Johnson & Johnson as the defendant concerning the alleged effects of these powders. Most of the filed cases are pending in a Missouri federal court, while others have been filed in New Jersey, where Johnson & Johnson is headquartered. J & J has denied the claims that their products cause cancer and has stated that no causal link exists.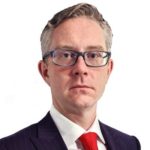 Mr. Banville is a personal injury attorney who has experience in handling auto accidents, work injuries, medical malpractice, dog bites, slip and falls, and representing survivors and victims of sexual abuse. Mr. Banville is affiliated with law firms in Pennsylvania, New York, New Jersey, Delaware, D.C., and Maryland. Justice Guardians