In a recently filed lawsuit, a Texas couple has claimed that Invokana caused both ketoacidosis and kidney damage. The couple filed the suit in The United States District Court District of New Jersey Trenton Division and are seeking compensatory and punitive damages. The suit is among many others that have been filed in response to the development of severe side effects alleged to be connected to drugs such as Invokana.
The complaint has been filed in court as number 3:15-cv-08070-AET-LHG.
For more information on Invokana Lawsuits and the progression of the litigation visit: http://theproductlawyers.com/invokana/lawsuits/
Invokana Lawsuit Claims Drug Caused Severe Side Effects
The plaintiff began taking Invokana in October 2013 and continued taking it up until November 2013. Shortly after, the plaintiff developed both diabetic ketoacidosis and kidney damage. The plaintiff's husband is claiming loss of consortium.
The suit alleges that the plaintiff's injuries were:
"preventable and resulted directly from Defendants' failure and refusal to conduct proper safety studies, failure to properly assess and publicize alarming safety signals, suppression of information revealing serious and life threatening risks, willful and wanton failure to provide adequate instructions, and willful misrepresentations concerning the nature and safety of Invokana."
Long-term Complications
According to court documents, the plaintiff in the case suffered several consequences as a result of the company's alleged concealment of health information. Included in those consequences were the requirement of continued healthcare services, medical and related expenses, diminished capacity for the enjoyment of life, diminished quality of life, increased risk of premature death, aggravation of preexisting conditions, activation of latent conditions and other losses and damages.
In other cases, kidney failure has also been attributed to the drug. Kidney failure can present two very serious results including end-stage renal disease, which is a complete loss of kidney function requiring a kidney transplant or dialysis. Kidney failure can also result in death if left untreated.
About Invokana and Its Side Effects
Invokana is a drug manufactured by Janssen Pharmaceuticals, a subsidiary of Johnson & Johnson. The drug was approved by the FDA in 2013 for treatment of type 2 diabetes. It's active ingredient is canagliflozin and it belongs to a class known as SGLT2 inhibitors. Since its approval, the FDA has announced that use of the drug may lead to ketoacidosis and has moved to strengthen the warning label to include the possibility of severe urinary tract infections and elevated blood acids.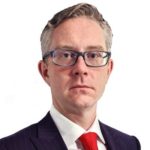 Mr. Banville is a personal injury attorney who has experience in handling auto accidents, work injuries, medical malpractice, dog bites, slip and falls, and representing survivors and victims of sexual abuse. Mr. Banville is affiliated with law firms in Pennsylvania, New York, New Jersey, Delaware, D.C., and Maryland. Justice Guardians