A recent online Harris Poll survey, conducted on behalf of the Property Casualty Insurers Association of America, declared Las Vegas as one of the most walkable cities in the U.S.—while also declaring that 32 percent of Americans thought that the Entertainment Capital of the World was also the most likely place to encounter distracted pedestrians. Unfortunately, this all points to a growing danger that Nevada has been slow to address; the problem is "distracted walking," and it's popping up all over the nation.
Some cities, such as Fort Lee, New Jersey, have simply passed an outright ban on texting while walking. Those caught texting while jaywalking could face an $85 fine. Recently, Chicago joined Honolulu as the second major American city to consider passing a "distracted walking" law, punishable by fine.  The proposed law aims to reduce Chicago's distracted walking fatalities—which have totaled nearly 60 deaths since the start of 2016. In fact, Finance Committee Chairman Edward Burke and Transportation Committee Chairman Anthony Beale, both of whom propose the bill, believe they can discourage distracted walking by levying fines that range from $90 to $500.
It's no surprise that many legislators want to pursue this issue with such fervor. The World Health Organization (WHO) claims that people who text and walk are "nearly four times more likely" to neglect looking both ways while crossing the street.  Additionally, according to Burke, distracted walkers take 18 percent more time to cross the street than focused pedestrians.
While Chicago Mayer Rahm Emanuel recently called distracting walking an "epidemic," not all states are behind the idea. Many are asking if distracting walking really an "epidemic" that requires legislative action—yet, according to a Governors Highway Safety Association report released in March of 2017, the answer may indeed be "yes."
The report shows that "the number of pedestrians killed in traffic jumped 11 percent [in 2016], to nearly 6,000"—the biggest single-year increase ever recorded, and the highest number of fatalities in more than two decades.  Distraction by both drivers and walkers, experts agree, is one of the biggest factors leading to this unprecedented increase in fatalities. In the Silver State, The Nevada Department of Transportation (NDOT) has decided to combat the problem with a marketing campaign aimed at informing pedestrians that crossing roadways while distracted can be deadly (a topic I covered in more detail in an August blog post). The question is: is it working? The jury is still out on this one, but we all hope that everyone wakes up to the dangers of walking while distracted.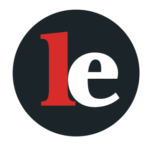 The Legal Examiner and our Affiliate Network strive to be the place you look to for news, context, and more, wherever your life intersects with the law.