Insomnia strikes about 30 percent of people chronically and occurs in about 90 percent of people at some time in their life in response to stress. Insomnia however is not a disease or disorder but rather a symptom of a larger problem. Sleeping pills may help, but they cannot treat the issues contributing the insomnia.
Taking a sleeping aid nightly is too much; and they become less effective. Sleeping pills have been under fire with concerns posed by the U.S. Food and Drug Administration (FDA) and as such it is important to be educated on which kind of sleep aid you are taking and the potential side effects which include dependence.
In April 2014 the manufacturer of Lunesta, a popular sleep aid, was required to lower the recommended starting dosage to half after data showed people were still impaired after waking, although they felt awake.
A common side effect of insomnia drugs is drowsiness. The FDA is examining the risks of mental alertness and all sleep drugs, even those that are available over-the-counter.
Study: Sleeping Pills Big Cause in Psych Drug ER Trips
An estimated 90,000 emergency room visits each year are caused by bad reactions to psychiatric drugs, with sedatives and anti-anxiety medications among the most common, according to study findings.
Most visits were attributed to troublesome side effects or accidental overdoses while nearly 1 in 5 resulted in hospitalization.
Overall, the sedative zolpidem, which is in several sleeping pills, was involved in at least 12 percent of all ER visits and in 1 out of 5 visits for patients 65 and older.
With Zoplidem being the constant, taking less of this medication only makes sense and the FDA requiring the maker of these drugs to revisit dosing and labeling is a good idea for all involved.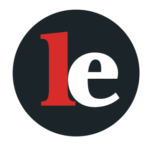 The Legal Examiner and our Affiliate Network strive to be the place you look to for news, context, and more, wherever your life intersects with the law.