Heralded as being a safer form of smoking, vapor e-cigarettes have become popular devices for smokers in recent years. According to the National Institute on Drug Abuse, e-cigarettes, "are battery-operated devices designed to deliver nicotine with flavorings and other chemicals to users in vapor instead of smoke." Because these devices deliver nicotine through a vaporizer instead of smoke, the act of using an e-cigarette is commonly referred to as "vaping." The use of e-cigarettes over the last few years has been explosive, both literally and figuratively, leaving e-cigarette users facing potentially dangerous results.
Over the past few years, news reports have mentioned cases where e-cigarette users have experienced an unexpected dangerous side effect of e-cigarettes. In one case, a 21-year-old Naples, FL man described using an e-cigarette when the e-cigarette exploded. The explosion left him with third degree burns to his face, esophagus, and lungs. Additionally, the e-cigarette explosion left battery acid in the young man's lungs. In another incident, a 29-year-old Colorado Springs, CO resident suffered from shattered teeth, a broken neck, facial fractures, and burns to his mouth after his e-cigarette exploded while vaping.
A recent report from the U.S. Fire Administration identified 25 separate instances of exploding e-cigarettes between 2009 and 2014. According to the report, the culprit behind these explosions appears to be the lithium-ion batteries contained in e-cigarettes. The report indicates that unlike other electrical devices, the lithium-ion batteries found in e-cigarettes are placed in a cylindrical device. The report notes that the cylindrical structure of an e-cigarette makes the ends of the device a weak container for the battery. As a result, if a battery seal ruptures, the pressure inside the cylindrical shape builds quickly and may cause the device to burst.
There is little regulation of e-cigarettes. Currently, the White House is reviewing a proposed rule from the FDA that would allow the FDA to regulate e-cigarettes as tobacco products. However, until the rule is approved, the FDA has no authority to regulate the use or sale of e-cigarettes as tobacco products. Illinois also has minimal regulations regarding e-cigarettes. To date, Illinois has no statewide regulation banning vaping. However, in 2014, the Chicago City Council passed a regulation banning the use of e-cigarettes from indoor public places including workplaces, bars and restaurants. The lack of regulation regarding e-cigarettes becomes particularly concerning in light of a recent article from The Journal of the American Medical Association that projects e-cigarettes to be a $10 billion industry by 2017.
Each instance of an exploding e-cigarette is an example of a manufacturer's failure to take adequate steps to protect consumers from a hidden danger. Until the danger is removed from the market place, we can expect (and perhaps appreciate) what may become a burgeoning new area of product liability litigation, lawsuits to compensate those whose lives have been changed by exploding e-cigarettes and punish the wrongdoers. Manufacturer liability for compensatory and punitive damages may accomplish what legislators and regulators have so far failed to do, protect consumers and bystanders from the needless and senseless risk of exploding e-cigarettes.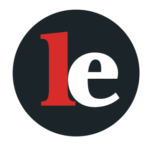 The Legal Examiner and our Affiliate Network strive to be the place you look to for news, context, and more, wherever your life intersects with the law.