Preservation of the Medicare trust fund has become an increasingly important issue given projections that it will be exhausted by 2024. In 2010, 47.5 million people were covered by Medicare with 39.6 of them by virtue of age and 7.9 million of them by virtue of disability. A very easy way to cut down on Medicare's spending every year is to eliminate spending on Medicare beneficiaries who have recovered damages for personal physical injuries. This is precisely what CMS is doing by discussing the need to establish a Medicare set aside in liability settlements. It is the new frontier and I will summarize the current state of affairs in a multi-part blog post on set asides. In part two below, I will highlight a recent CMS Regional Office memorandum on liability set asides and two cases which have addressed set asides in liability settlements.
May 2011 CMS Region 6 LMSA Memo
A memo was issued by Sally Stalcup, the MSP Regional Coordinator for CMS (Region 6 – Dallas RO) in May of 2011, which was the first detailed written pronouncement from CMS addressing Medicare set-asides in liability cases. While it is informative and gives a glimpse of the thoughts of some at CMS regarding liability Medicare set asides, it isn't law. The memo is simply one CMS Regional Coordinator's viewpoint. Until CMS issues formal guidance or there is law regarding Medicare set asides, we are left with nothing definitive to hang our hat on in terms of how to deal with Medicare's "future interest". Nevertheless, I will highlight the important portions of the memo below and try to add some clarity.
The memo starts out with an important statement. Ms. Stalcup indicates that the "information provided is only intended to be a general summary" but it isn't "intended to take the place of either the written law or regulations." While Ms. Stalcup encourages readers to review statutes, regulations and other materials issued by CMS on this subject, that is impossible as there is nothing that specifically addresses liability Medicare set asides. She limits the applicability of the memo to the states covered by the Region 6 office, which are Oklahoma, Texas, New Mexico, Louisiana and Arkansas.
The central premise of the memo is laid out immediately that when settling a case involving a Medicare beneficiary, "Medicare's interests must be protected; however, CMS does not mandate a specific mechanism to protect those interests." While she acknowledges that the law doesn't require a "set-aside" in any particular situation, she indicates that the Medicare Trust Fund must be protected from payment for future services whether they arise from a Workers' Compensation settlement or liability settlement because there is no distinction in the MSP. She goes on to say that a "Set-aside is our method of choice and the agency feels it provides the best protection for the program and the Medicare beneficiary."
She goes on to identify what she believes is the legal underpinnings of the need to address Medicare's future interests. She states that "Section 1862(b)(2)(A)(ii) of the Social Security, Act [42 USC 1395 y(b)(2)], precludes Medicare payment for services to the extent that payment has been made or can reasonably be expected to be made promptly under liability insurance. This also governs Workers' Compensation. 42 CFR 411.50 defines the term "liability insurance". Any time a settlement, judgment or award provides funds for future medical services, it can reasonably be expected that those monies are available to pay for future services related to what was claimed and/or released in the settlement, judgment, or award. Thus, Medicare should not be billed for future services until those funds are exhausted by payments to providers for services that would otherwise be covered and reimbursable by Medicare. If the settlement, judgment, award .y [sic] are not funded there is no reasonable expectation that third party funds are available to pay for those services."
CMS does not have a formal process to review and approve Medicare set asides like they do in Workers' Compensation cases according to Ms. Stalcup, which we already know. CMS review of proposed liability Medicare set asides is determined on a case-by-case basis by the appropriate regional office. For example, the Atlanta Regional office routinely refuses to review liability Medicare set asides we have submitted. Their typical response is that "[d]ue to resource constraints, CMS Is not providing a review of this proposed liability Medicare set aside arrangement." The form letter goes on to say "this does not constitute a release or a safe harbor from any obligations under any Federal law, including the MSP statute." (Emphasis added). In bold print the letter warns, "All parties must ensure that Medicare is secondary to any other entity responsible for payment of medical items and services related to the liability settlement, judgment or award." Nevertheless, Ms. Stalcup states in her memo that "CMS does expect the funds to be exhausted on otherwise Medicare covered and otherwise reimbursable services related to what was claimed and/or released before Medicare is ever billed" regardless of whether a set aside is reviewed/approved by CMS.
As is the case in Medicare conditional payments obligations, she emphasizes that allocations made in a settlement agreement to different categories of damages is ineffective in terms of getting around the obligation to set funds aside. The memo states that the "fact that a settlement/judgment/award does not specify payment for future medical services does not mean that they are not funded." Further, the "fact that the agreement designates the entire amount for pain and suffering does not mean that future medicals are not funded." While Medicare has been challenged and lost in the 11th Circuit on the issue of its failure to recognize allocations by a court order other than on the merits of the case (see Bradley v. Sebelius), Ms. Stalcup sticks to the CMS position on this issue and states that the "only situation in which Medicare recognizes allocations of liability payments to nonmedical losses is when payment is based on a court of competent jurisdiction's order after their review on the merits of the case." "If the court of competent jurisdiction has reviewed the facts of the case and determined that there are no future medical services Medicare will accept the Court's designation." The lesson from these statements is that CMS will not stand for attempts to shift damages to non-Medical categories and will not recognize allocations unless via a court order on the merits of the case. While this may force issues of damages to be tried and clog the court system, CMS continues to take this ridiculous position.
To clarify what is considered future medical portions of a recovery and how to know whether a settlement includes them, the memo gives some examples. "Consider the following examples as a guide for determining whether or not settlement funds must be used to protect Medicare's interest on any Medicare covered otherwise reimbursable, case related, future medical services. Does the case involve a catastrophic injury or illness? Is there a Life Care Plan or similar document? Does the case involve any aspect of Workers' Compensation? This list is by no means all inclusive." An important part of the memo addresses what is "case related" medical expenses. CMS's view is that this includes "more than just services related to the actual injury/illness which is the basis of the case." "Because the law precludes Medicare payment for services to the extent that payment has been made or can reasonably be expected to be made promptly under liability insurance, Medicare's right of recovery, and the prohibition from billing Medicare for future services, extends to all those services related to what was claimed and/or released in the settlement, judgment, or award. Medicare's payment for those same past services is recoverable and payment for those future services is precluded by Section 1862(b)(2)(A)(ii) of the Social Security Act."
The memo does address CMS's view of plaintiff counsel's obligations in regard to future Medicare covered services incurred by the client. "We do however urge counsel to consider this issue when settling a case and recommend that their determination as to whether or not their case provided recovery funds for future medicals be documented in their records. Should they determine that future services are funded, those dollars must be used to pay for future otherwise Medicare covered case related services." CMS will not issue opinion letters or sign off on determinations of whether or not there is a recovery of future medical services triggering the need to protect the Medicare Trust Fund. The memo puts the determination of these issues in the lap of the attorney handling the claim. According to Ms. Stalcup, each "attorney is going to have to decide, based on the specific facts of each of their cases, whether or not there is funding for future medicals and if so, a need to protect the Trust Funds." "They must decide whether or not there is funding for future medicals. If the answer for plaintiffs counsel is yes, they should to [sic] see to it that those funds are used to pay for otherwise Medicare covered services related to what is claimed/released in the settlement judgment award."
LMSA Case Law: Schexnayder v. Scottsdale Insurance Company (July 2011)
In Schexnayder, the plaintiff was injured in an automobile accident while in the course and scope of his job. Mr. Schexnayder was struck from behind by an 18-wheeler insured by National Casualty Company. As a result of the accident, the plaintiff underwent three surgical procedures related to his neck and back injuries. His past medical expenses exceeded $377,000. The workers' compensation carrier that covered the employer Mr. Schexnayder worked for at the time of the accident paid a portion of the medical. The remainder of the medical expenses was paid for by private insurance and Medicare paid no portion of any of the medical bills.
The third party defendant admitted liability for the accident but defended disability, medical issues and economic losses. The case with the liability insurer was settled at mediation. Part of the agreed upon settlement was that the plaintiff would be solely responsible for protecting Medicare's interests under the MSP. The workers' compensation claim was also settled for waiver of a significant portion of its lien plus a partial reimbursement. An MSA was not done as part of the workers' compensation settlement because it was determined it wasn't necessary since Mr. Schexnayder was not a current Medicare beneficiary nor did he have a reasonable expectation of Medicare enrollment within 30 months of the settlement date.
The case came back before the court post settlement by consent of both of the parties. The court retained jurisdiction post order of dismissal if the settlement was not consummated. Because a CMS approved Liability Medicare Set Aside might not be possible and or might not occur for quite some time, the settlement couldn't be finalized. In an effort to avoid rescinding the settlement completely, yet comply with the provisions of the MSP, the parties filed a joint motion for declaratory judgment seeking approval of the settlement and a declaration that the interests of Medicare were adequately protected by setting aside a sum of money for future medical expenses. The court held an evidentiary hearing on these issues ultimately leading to the order, which cited the Stalcup LMSA memo.
In the order, Mr. Schexnayder is commanded to "promptly reimburse Medicare" for an conditional payments. He was also ordered to fund a $239,253.84 Medicare set aside to pay for future medical items or services which would otherwise have been covered by Medicare related to the injuries he sustained in the accident. The order also specifically required the set aside funds to be put into an interest bearing account to be "self-administered" by Mr. Schexnayder's wife.
Analysis of Schexnayder
This case is another glaring example of the confusion over Medicare Set Asides and Medicare secondary payer compliance. I am perplexed by this order on many levels. First, the case does NOT involve a Medicare beneficiary. So this begs the question of why there was discussion and an order to reimburse Medicare for conditional payments. There were NONE. Further, why discuss Medicare set asides when the case does not involve a Medicare beneficiary or someone with a reasonable expectation of being a Medicare beneficiary within 30 months? Second, even assuming this case was appropriate for an MSA why discuss the Stalcup memo since this settlement was a hybrid which did involve extinguishing a workers' compensation carrier's liability for future medical care. Accordingly, the CMS policy memos which govern workers' compensation Medicare set asides would be arguably applicable so a discussion of the Stalcup memo isn't necessary.
LMSA Case Law: Smith v. Marine Terminals (August 2011)
In Smith v. Marine Terminals of Arkansas, the United States District Court in the Eastern District of Arkansas was asked to determine a set aside amount in a Longshore/Jones Act case. Specifically, the plaintiff, Billy Smith, asked "the court to confirm and/or determine a reasonable allocation representing the future cost of medical treatment causally related to injury sustained in plaintiffs accident of April 14, 2006 that would also be covered by Medicare, commonly referred to as the 'Medicare Set Aside' ("MSA")." In so making this determination, the Smith court addressed what is necessary in its opinion under federal law when a case is settled on behalf of a Medicare beneficiary. The court stated that because "Billy Smith is a current recipient of Social Security Disability benefits, he is currently Medicare eligible and the parties must reasonably consider and protect Medicare's interests consistent with the Medicare Secondary Payor Act, 42 U.S.C. § 1395y."
Billy Smith filed a Longshore and Jones Act claim after being injured on a floating barge. Mr. Smith's right hand was severely injured in April of 2006 while working on the floating barge. The Jones Act claims were dismissed on motion for Summary Judgment. Smith's alternative claim under the Longshore and Harbor Workers' Compensation Act survived summary judgment. The parties ultimately reached an agreement to settle the claim. As part of the settlement, the parties agreed to retain the services of a company to determine the Medicare set aside "allocation" amount and submit it to CMS for approval since it met the Workers' Compensation Medicare Set Aside review thresholds.
A Medicare set aside allocation was created and submitted to CMS for review and approval. The set aside amount was determined to be $14,647.00. After requests for more information made by CMS and discussions with CMS, the vendor who performed the MSA allocation was unable to get CMS to provide a response to the review. CMS's failure to review the set aside was inexplicable given the settlement amount of $1,000,000.00 and the $25,000 review threshold for current Medicare beneficiaries. Given the fact that CMS failed to review and approve the MSA, the settlement was put into jeopardy because of the risk of non-review/approval of the set aside amount. Accordingly, the parties requested the federal district court issue an order determining the set aside amount.
The court found that the MSA of $14,647.00 was a "reasonable estimate and determination of the future expected medical treatment that Billy Smith will require resulting from his accident-related injuries that would otherwise be covered by Medicare." Additionally, the court found there was no evidence that any of the parties were attempting to shift the responsibility for future medical expenses related to the injuries suffered to Medicare. The court then went on to make its conclusions of law. The Smith court concluded as a matter of law that the parties had "reasonably considered and protected Medicare's interest" in the settlement. Further, the set aside amount of $14,647.00 was deemed to have "fairly and reasonably" taken "Medicare's interest into account". Finally, the court ordered that the full amount of the set aside shall be placed in a separate bank account by Billy Smith for the "exclusive payment of future medical expenses incurred for treatment of injuries sustained in his accident of April 14, 2006 which would otherwise be paid or payable by Medicare." Lastly and most importantly, the court ordered that the parties could rely upon the court's acceptance of the MSA at the $14,647 figure despite the lack of CMS approval.
Analysis of Smith
The decision is important from the standpoint of what can be done to achieve complete compliance in a case where CMS refuses to review a set aside. Because CMS routinely refuses to review set asides in liability cases, the Smith decision provides a road map of how to get around the issue of a non-review. The parties can seek an order such as the one issued in the Smith case in similar circumstances. While CMS typically does not respect a decision which allocating settlement proceeds unless it is a decision on the merits of the case, it seems improbably that CMS could prevail with that type of argument when they fail to review a set aside allocation. If they are given the necessary information to review the set aside allocation, how can CMS then claim a federal court's decision allocating the funds is improper? It seems as though the parties in the Smith case did everything they possibly could do to comply with what they believed was necessary regarding the MSP and futures.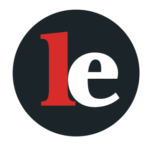 The Legal Examiner and our Affiliate Network strive to be the place you look to for news, context, and more, wherever your life intersects with the law.