Preservation of the Medicare trust fund has become an increasingly important issue given projections that it will be exhausted by 2024. In 2010, 47.5 million people were covered by Medicare with 39.6 of them by virtue of age and 7.9 million of them by virtue of disability. A very easy way to cut down on Medicare's spending every year is to eliminate spending on Medicare beneficiaries who have recovered damages for personal physical injuries. This is precisely what CMS is doing by discussing the need to establish a Medicare set aside in liability settlements. It is the new frontier and I will summarize the current state of affairs in a multi-part blog post on set asides. In part four below, I will address CMS review and approval of liability Medicare set asides and provide a conclusion.
CMS Review & Approval
Before concluding, a quick word about CMS review and approval of liability Medicare set asides is in order. By CMS's own admission, review and approval of a set aside be it a Workers' Compensation settlement or liability settlement is a "voluntary" process. The decision to review a set aside allocation is left up to each CMS Regional Office. Sally Stalcup says in her May 2011 memo that "when the recovery is large enough, or other unusual facts exist within the case" her CMS Regional Office "will review the settlement and help make a determination on the amount to be available for future services." However, the Regional Office that reviews set asides in liability settlements for my home state of Florida is the Atlanta Regional Office. The Atlanta Regional office routinely refuses to review liability Medicare set asides we have submitted. Their typical response is that "[d]ue to resource constraints, CMS Is not providing a review of this proposed liability Medicare set aside arrangement." The form letter goes on to say "this does not constitute a release or a safe harbor from any obligations under any Federal law, including the MSP statute." In bold print the letter warns, "All parties must ensure that Medicare is secondary to any other entity responsible for payment of medical items and services related to the liability settlement, judgment or award."
The upside of submitting a set aside for review and approval is that you potentially get a letter back approving what has been proposed to be set aside. In addition, if you get a letter such as the one issued by the Atlanta Regional Office stating they will not review the prposed set aside that is helpful as well to some extent. It could be argued that CMS's refusal to review a prposed set aside gives the parties the ability to take the position that they did everything possible to attempt to comply with the MSP. However, in my opinion, the risks of submitting a set aside to CMS for review and approval outweigh the potential benefits. For example, if a set aside is submitted in a liability settlement it could be reviewed and increased. If it is increased, there are no procedures to appeal that decision and the parties are left with the possibility that the settlement may no longer be feasible. CMS could also object to the use of any type of reduction formula. If CMS does not review the set aside and issues a letter such as the one typically issued by the Atlanta Regional office, what real value does that letter have to the parties?
Out of the ten CMS Regional Offices, only 6 will potentially review a liability set aside allocation amount. The offices that will review, limit how many they will review and typically are only larger settlements. The four that will not review set asides will typically issue the type of letter that the Atlanta Regional Office sends out which is of limited value. The parties to a liability settlement where a set aside allocation is being done should carefully consider whether it is worth the increased costs in submitting a set aside to CMS for review. The parties should also consider the issue of timing. In many Workers' Compensation settlements the review of the set aside by CMS can take up to 12 months. A 12 month wait for review and approval of a set aside could cause significant delays for the complete resolution of a liability claim which may not be in either party's best interest.
Conclusion
In an effort to clear up confusion, I want to emphasize that the first step in determining what is necessary for Medicare secondary payer compliance is determining whether you are dealing with a Medicare beneficiary in the first place. If the answer is no, there isn't going to be a Medicare conditional payment issue or a Medicare set aside issue. However, if the client has a "reasonable expectation" of becoming a Medicare beneficiary within 30 months (having been awarded SSDI or by virtue of age), you will have a potential Medicare set aside issue that will need to be addressed. The reasonable expectation issue has nothing to do with conditional payments as Medicare only makes conditional payments for current Medicare beneficiaries only. If a case extinguishes a workers' compensation carrier's liability for future medical care for a Medicare beneficiary then the set aside is governed by the CMS policy memorandums issued for WCMSAs. There is extensive guidance for set asides in workers' compensation settlements. If there is no workers' compensation settlement and the case is a pure third party liability settlement then there are no formal guidelines that govern Liability Medicare set asides. That being said, all parties should now read the only official guidance issued by a CMS regional office on LMSAs which is the Stalcup memo from Region 6. The memo lays out as clearly as you are going to get at this point what CMS' policy is regarding LMSAs. In addition, the CMS HQ memo on LMSAs should be reviewed as well.
All parties to a settlement involving a Medicare beneficiary have significant obligations under the Medicare Secondary Payer Act. Attorneys should take the time to familiarize themselves with these obligations as it is critical in today's hyper sensitive Medicare settlement landscape. If a case does not involve a Medicare beneficiary or someone with the reasonable expectation of becoming a Medicare beneficiary within 30 months, then there isn't any need to report that settlement under the Mandatory insurer reporting; there isn't any need for language in the release regarding conditional payments and there isn't any need for a Medicare set aside. Insisting upon any of this when a case does not involve a Medicare beneficiary is foolish and causes unnecessary delays in resolving cases. Everyone should take a deep breath when it comes to Medicare compliance and be reasonable in terms of what is demanded at settlement. I am not saying that all parties shouldn't protect themselves when a case involves a Medicare beneficiary, but having a good understanding of the issues is the first step to handling these issues the right way.
As I have written before, we need definitive law, an appellate procedure and protections of all parties' rights in the MSP process. While change appears to be coming in the reform of the MSP in relation to Medicare conditional payments, that isn't the case for Medicare set asides. Hopefully at some point in the near future, someone will take up the matter with Congress so legislation can be introduced. Until then, we have to deal with this the best way we can. Being armed with accurate knowledge and reviewing all of the cases and memos outlined above is essential to have a good handle on this complicated subject.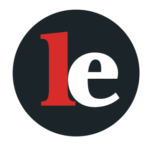 The Legal Examiner and our Affiliate Network strive to be the place you look to for news, context, and more, wherever your life intersects with the law.