We hear a lot about tort reform these days. Tort reform tries to reduce the viability of tort lawsuits by enacting caps on the damages that can be recovered in such a lawsuit. Typically, damage caps limit the amount that can be recovered by a plaintiff for non-economic damages – the pain and suffering. Proponents of tort reform argue that the defendants in a lawsuit are the victims of our litigious society. But what you rarely hear about are the victims of tort reform damage caps.
I recently represented a family in a wrongful death case that shows the true victims of a tort reform damage caps.
Deandre was a 17 year old high school student.  He played basketball and had aspirations of playing in college.  He was the oldest of five children ranging in age from 17 to 2.  The summer before Deandre's senior year of high school, his mother surprised the family with a trip to Disney World.
While in Florida, Deandre had a severe asthma attack in the middle of the night. Deandre ran out of his asthma medication and was unable to get the asthma attack under control.  The family rushed Deandre to the Emergency Room, the closest one of which was 50 minutes away.  He was treated by an Emergency Room physician who administered medication.  After Deandre showed improvement, he was discharged within 45 minutes with a prescription for more medication.
As the family arrived back to their hotel, Deandre began to have another more serious asthma attack.  Because it was the middle of the night, the family had not had a chance to fill the prescription. Deandre's mother and four younger siblings watched in horror as the second asthma attack left him gasping for air.  He was unable to be treated in time and suffered severe brain damage as a result of lack of oxygen to the brain. He was declared brain dead and the family had to make the painful decision to take Deandre off life support.
No child should die of an asthma attack today.  And, no family should have to watch helplessly as their son and brother suffocates before their eyes.  After careful review of the medical records, our expert agreed.  The ER doctor breached the standard of care, which states all asthma victims must be monitored for at least one hour after treatment to confirm the treatment was successful and to ensure no recurrence of asthma.
Florida has $150,000 damage cap for non-economic damages for cases against ER physicians.  Economic damages are for medical bills and lost wages, but Deandre was a high school student – so he had no lost wages.  Because of the cap, the only amount the family could recover for the death of their son and brother was $150,000 plus the charges for medical bills.
Because of the negligence of the ER physician, Deandre's young life was cut short.  He didn't graduate from high school.  He didn't get his chance to play college basketball.  His family had to watch him suffer.  Then, they had to make the gut-wrenching decision to take him off life support.  These are the true victims of tort reform.
Matt Casey is a Partner with Casey & Devoti, a St. Louis-based personal injury law firm.  He handles a wide variety of personal injury cases, including car accidents, birth injuries, medical malpractice, product and premises liability, Workers' Compensation, and wrongful death.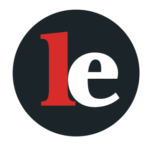 The Legal Examiner and our Affiliate Network strive to be the place you look to for news, context, and more, wherever your life intersects with the law.