From skin grafts for burn victims, to dental grafts, breast reconstruction surgery, hernia repair surgery, etc. – processed donated human tissue, such as AlloDerm, is used in a variety of surgical applications. An automatic response to this might be – how can this be an effective implant for all of these uses? I do not pretend to have the answer to this, but find it an interesting question to explore.
AlloDerm is a human tissue product developed and manufactured by LifeCell Corporation. FlexHD® Acellular Hydrated Dermis and AlloMax Surgical Graft are also products derived from human tissue and manufactured by different companies. AlloDerm is created through a patented processing of human cadaver dermal tissue; living cells are removed from the tissue and the structural components of the skin remain intact, including the elastin, collagen, and other natural fibers.
It is my understanding that proponents of implanting human tissue for repair surgeries advocate their use where there is a present infection or risk of infection. Although, I understand this concept, I do not understand how human skin can be used in surgeries where significant structural support is needed – such as the repair of an abdominal hernia.
Recent studies show that the use of AlloDerm in hernia repair surgeries has extremely high failure rates when there is long-term follow-up (more than one year). The failure of a human tissue product – processed in a way to keep natural fibers that have a propensity to stretch intact – in these surgeries is not a surprise to me. What is a surprise, is how can a company charge extremely high rates for this product when it is doomed to fail? Is it not like the Hefty Ultra Flex trash bags? It holds everything so as not to let it drip out onto the floor (thankfully), but if there is a point of weakness the garbage bag stretches and thins out letting the contents fall out of place within the bag. If anyone can come up with a better analogy, I invite you to do so.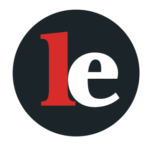 The Legal Examiner and our Affiliate Network strive to be the place you look to for news, context, and more, wherever your life intersects with the law.