Over the past few years fitness trackers and smart watches like Fitbit and the Apple watch have become a popular medium for tracking health and activity levels. Intended to be worn daily, fitness tracker users are encouraged to wear the devices throughout the entirety of the day so that the device may track a wide variety of data about their user. According to Fitbit, their product can track a user's activity, exercise, food, weight, and sleep levels. The data collected from these devices can be traceable and users often monitor their statistics long after the information is initially obtained. From this, users are then able to analyze the increase or decrease of their activity levels over time.
However, these fitness trackers are not being used just for counting steps anymore. Recently, the data from these devices has made its way into the courtroom as evidence for both civil and criminal cases. For example, in 2015, Pennsylvania law enforcement officials utilized the data collected by a Fitbit to supplement their suspicion that a woman's report of sexual assault was false. Prosecutors posit the data collected from the device proved that the woman had been awake and walking around at a time when she had told police she was sleeping. With this information, some came to believe the woman staged the crime scene during this time. The woman now faces three misdemeanor counts for filing a false report, tampering with evidence, and prompting an emergency response.
Fitness tracker information has also been used as evidence in civil suits. For example, in 2014, a personal injury firm in Calgary utilized the activity data collected by a Fitbit to assist in their efforts to show the detrimental physical effects that a car accident had on a young woman. Prior to her car accident, the young woman was a personal trainer leading an active lifestyle. To assist in depicting the decline of the young woman's activity levels, the lawyers utilized the data collected by her Fitbit to offer proof that the woman's activity levels fell below that of someone of her same age and profession.
Data from airplanes, trucks and other vehicles and machines has long been utilized in court cases. Of course, data from human beings has also been used in court, however, collection of this data implicates privacy and other concerns. The law will surely develop to suit this new technology and as smart watch technology develops over time, we will likely continue to see the value that comes from a single step.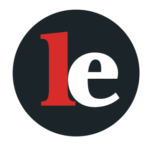 The Legal Examiner and our Affiliate Network strive to be the place you look to for news, context, and more, wherever your life intersects with the law.