December 19, 2010
Across the United States, millions of Americans are drinking tap water contaminated with chromium-6, a pollutant known to cause cancer.
A report scheduled for release on Monday by the Environmental Working Group (EWG) shows that tap water in 31 out of 35 cities tested by the EWG contained the contaminant chromium-6, also called hexavalent chromium and chromium VI.
Chromium is a naturally occurring metal element. The most common forms are chromium-3, which in small quantities is an essential nutrient, and chromium-6. All forms of chromium are toxic. However, chromium-6 is more dangerous, even at lower levels, than chromium-3. The public may remember chromium-6 as the cancer-causing pollution made famous in the movie Erin Brockovich, which was a true story.
Many manufacturing applications, including the making of stainless steel and chrome plating, use chromium. Chromium can enter the environment and water supply by pollution from manufacturing facilities.
Of the 31 cities found to have levels of chromium-6 in the water supply, the top five cities with the highest levers were:
1. Norman, OK with 12.9 ppb serving a population of 89,952
2. Honolulu, HI with 2.00 ppb serving a population of 661,004
3. Riverside, CA with 1.69 ppb serving a population of 280,832
4. Madison, WI with 1.58 ppb serving a population of 200,814
5. San Jose, CA with 1.34 ppb serving a population of 979,000
"At least 74 million Americans in 42 states drink chromium-polluted tap water," said the EWG website. Just the water utilities in 31 cities where EWG found chromium-6 contamination serve more than 26 million people.
According to the Agency for Toxic Substances & Disease Registry (ATSDR), chromium-6 is a known human carcinogen. Despite this knowledge, the U.S. Environmental Protection Agency (EPA) has not set federal limits for chromium levels in tap water. California is the first and only state to set attempting to limitchromium-6 in drinking water, a goal of no more than 50 micrograms per liter, or 0.06 parts per billion (ppb).
"Every single day, pregnant mothers in Norman, Oklahoma, school children in Madison, Wisconsin and many other Americans are drinking water laced with this cancer-causing chemical," said EWG senior scientist Rebecca Sutton, Ph.D. "If the EPA required local water utilities to test for hexavalent chromium, the public would at least know if it was present in their local water. Without mandatory tests and a safe legal limit that all utilities must meet, many of us will continue to swallow some quantity of this carcinogen every day."
Breathing chromium causes respiratory problems such as irritation to the lining of the nose, nose ulcers, asthma, cough, shortness of breath, wheezing, lung cancer and gastrointestinal cancers. People who ingest chromium can experience irritation and ulcers in the stomach or small intestine, anemia, stomach tumors and damage to the male reproductive system including sperm damage.
A 2007 study by researchers at Brown University found that even tiny amounts of chromium-6 can cause cancer because it interacts with vitamin C and causes "massive DNA damage" to cells.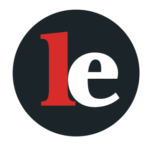 The Legal Examiner and our Affiliate Network strive to be the place you look to for news, context, and more, wherever your life intersects with the law.